Rhubarb is one of those veggies that you almost can't call a vegetable in the classical eggplant-cucumber-peas kind of way. It's flavor is too sour and sweet, and it just contains too much liquid to be cooked like normal vegetables.
But… I love it nevertheless! ❤️
I think strawberry rhubarb crumble is one of the most delicious desserts you can have, and a simple rhubarb compote served with some yoghurt makes a great breakfast. Unfortunately though, other than using it for dessert or breakfast, rhubarb is not very versatile.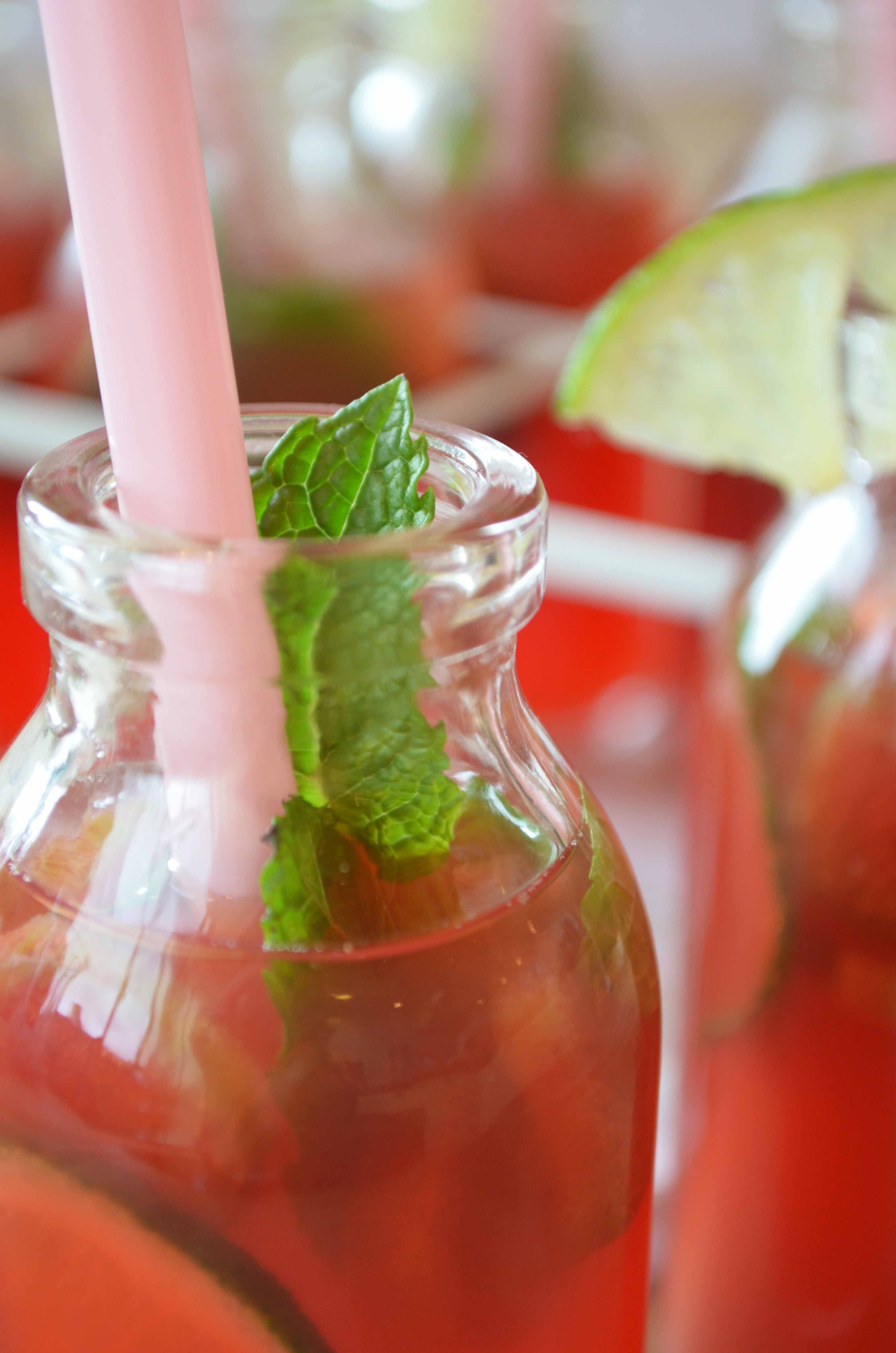 So, to tell you the truth, I still had rhubarb in my garden until this weekend.
I know, I know, rhubarb is officially a spring vegetable, but I just had so much that I kind of got sick of all the rhubarb crumbles and rhubarb compotes *first world problems* and I just didn't harvest it.
And that my friends, is the reason this rhubarb recipe comes completely out of season to most of you, sorry!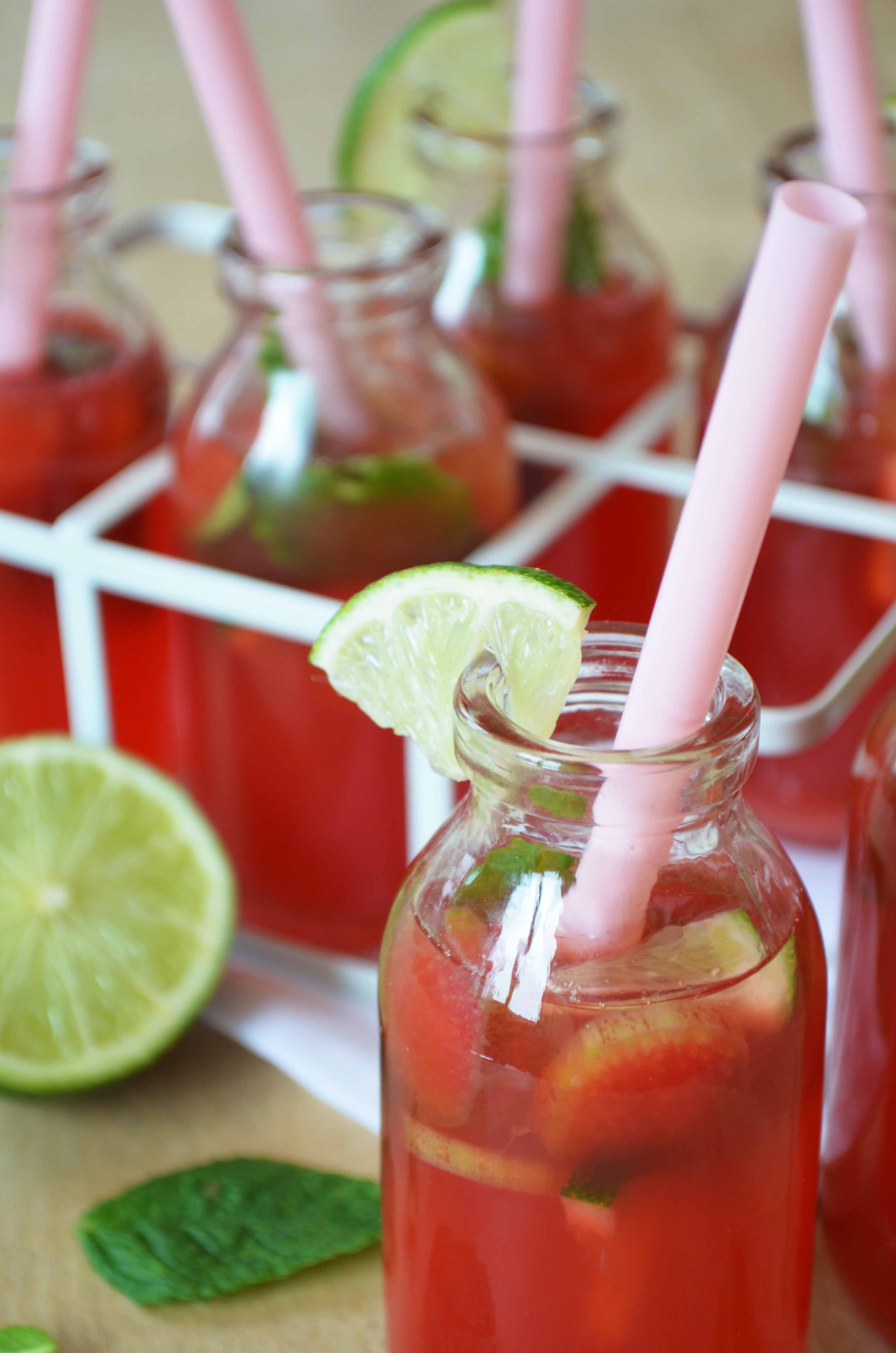 I can tell you though that this lemonade is absolutely worth buying out-of-season rhubarb for!
The strawberries, and vanilla give some sweetness to it, whereas the rhubarb, lime and mint give a fresh kick and the ginger adds a nice nutritional punch and a very subtle spicy and warm flavor. Even if you don't really like ginger (like me!) don't leave it out in this recipe! It really adds something special.
If you want, you can even add a little shot of vodka/tequila/your choice of alcohol into the mix and serve it as a cocktail for a party. Everybody will love it!

Strawberry Rhubarb Lemonade with Lime, Mint, Vanilla and Ginger
Author:
That Healthy Kitchen
Prep time:
Cook time:
Total time:
Ingredients
400 gram rhubarb, diced
500 gram strawberries, diced
a piece of fresh ginger the size of your thumb, diced
50 to 100 gram liquid sweetener depending on the sweetness of the strawberries you're using (I used agave syrup)
1 vanilla pod, sliced open
1 L water
juice of 2 limes
6 sprigs of mint, leaves only
Instructions
Add the rhubarb, strawberries, ginger, agave, vanilla pod and water to a large pan and bring to a boil.
Lower the heat a little and add the lime juice and ⅚ of the mint leaves to the mixture. Let simmer for about half an hour and stir regularly.
Strain the lemonade to remove the pulp and add the leftover mint leaves to infuse the lemonade for a more intense mint flavor. Let the lemonade cool in the fridge before serving.