This Strawberry, Rhubarb and Rose Soup has actually evolved super naturally. I still had some fresh organic rhubarb laying around, and wanted to make a recipe with it that wasn't what is typically done with rhubarb. I already once made a rhubarb strawberry lemonade that I absolutely love, so inspired by that I wanted to make another 'drink' that involved rhubarb. Obviously, this soup isn't a 'drink', but I guess that if you would thin it down a little, you could definitely call this a smoothie as well.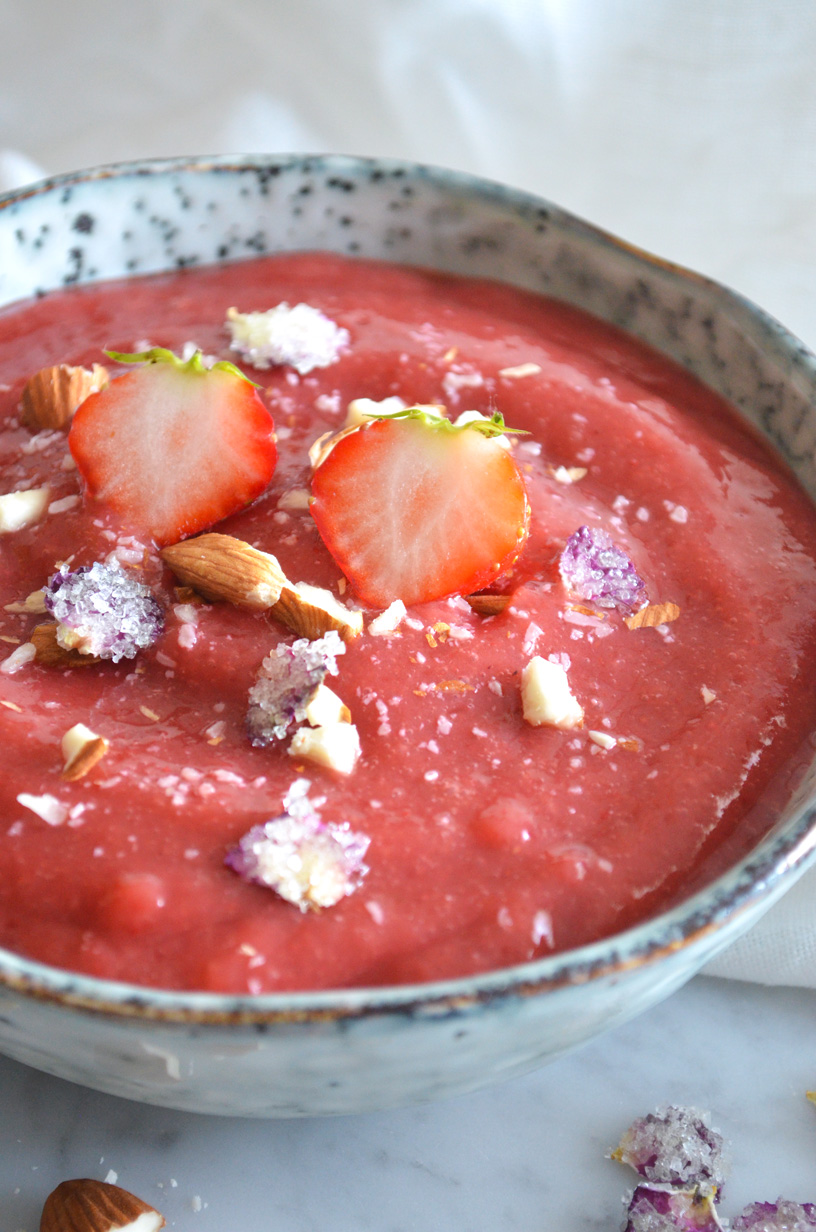 After having a look at my favourite book for developing recipes: The Vegetarian Flavor Bible, I found out that rhubarb pairs great with rosewater, which was a funny coincidence because I'd just found some dried rose petals lying around in my cupboard! With all the cute little toppings, this dessert soup would be great to show off with at (outdoor) dinner parties or just to treat your family to an unusual dessert.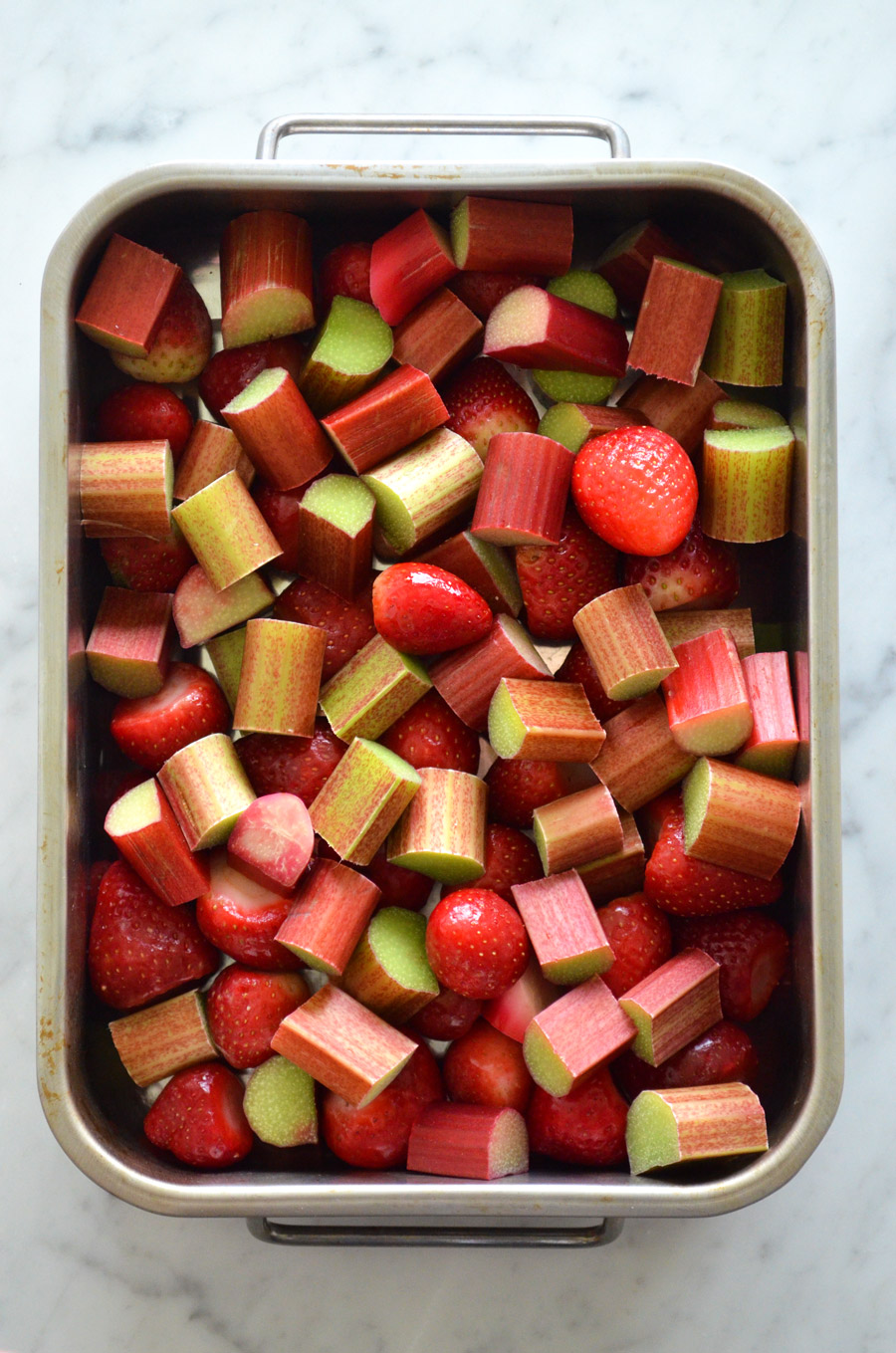 I topped the soup with crushed almonds, last weeks vegan candied rose petals and some fresh strawberries. Personally, I think this soup is perfect for dessert, especially with the beautiful decorations, but you can of course also serve this as a smoothie or even a smoothie bowl.

Summery Strawberry, Rhubarb and Rose Dessert Soup
Author:
That Healthy Kitchen
Prep time:
Cook time:
Total time:
Ingredients
450 gram strawberries
400 gram rhubarb
3 tablespoons rose water
optional: almond milk
Instructions
Preheat your oven to 180 degrees celcius.
Cut up the rhubarb in 2 cm pieces and halve the strawberries. Transfer them to an oven dish and roast them for about 30 minutes or until the rhubarb has become soft and stringy.
Let the strawberries and rhubarb cool off for a little before putting everything, including the juice in a high powered blender, together with the rose water.
Depending on your oven, the rhubarb and strawberries may have lost a little more liquid than what you want in order to get the right consistency. In my case I only added 1 tablespoon almond milk, also because I liked mine a little thicker, but if you prefer your dessert soup a little thinner you can just add some more.
Serve ice cold with toppings such as crushed almonds, candied rose petals and fresh strawberries.
Nutrition Information
Serving size:
1 serving
Calories:
57 kcals
Fat:
0.5 gram
Carbohydrates:
13.2 gram
Sugar:
6.6 gram
Fiber:
4.0 gram
Protein:
1.6 gram