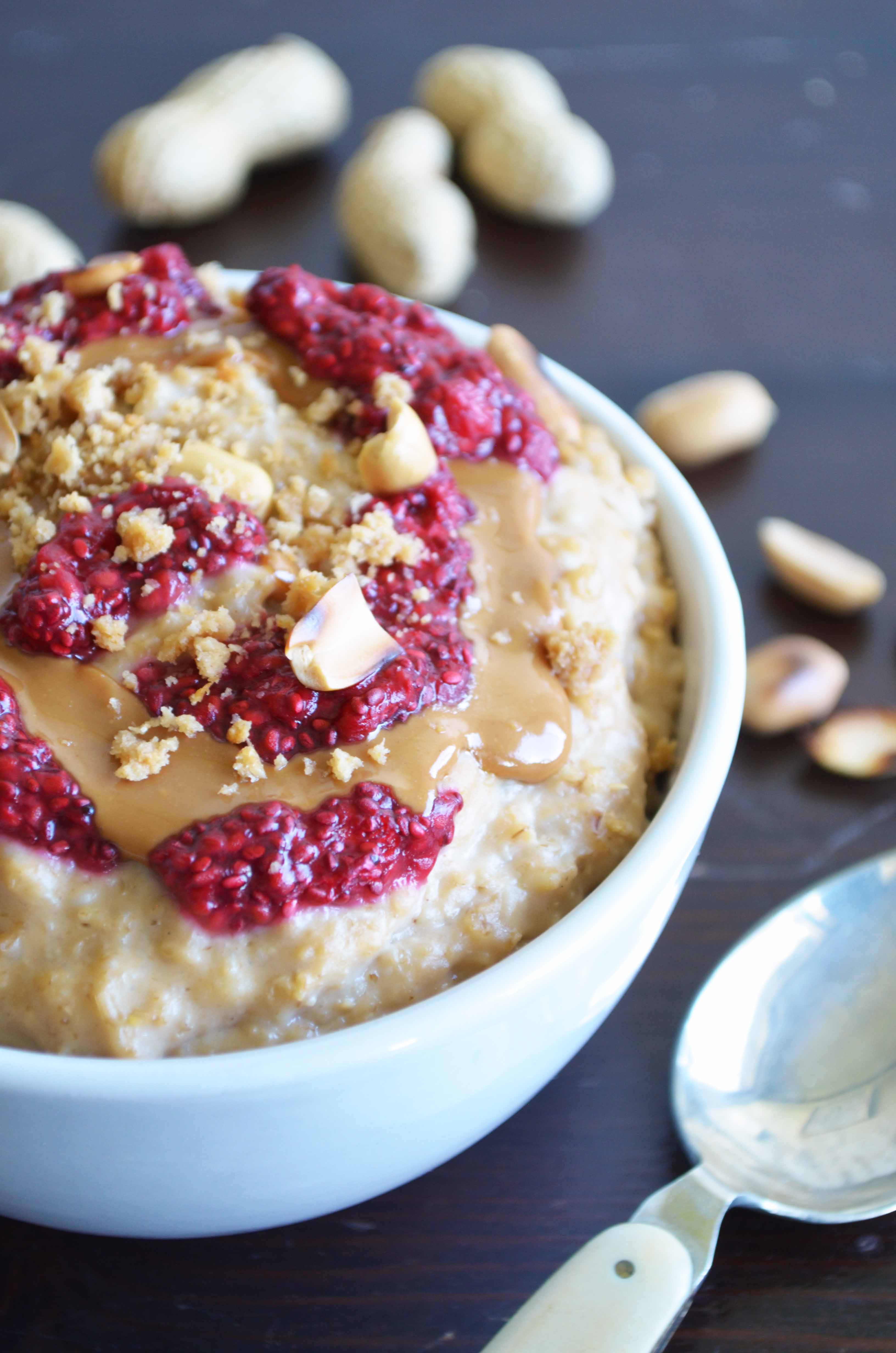 PB & J is of course a classic sandwich variation, and I assume that there are plenty of people that have a peanut butter and jelly sandwich as breakfast – okay, perhaps not that many here in the Netherlands as the combination is not as popular as in the US, but you get the idea.
The point is that white bread, processed peanut butter and store-bought jam is really not that good for you, unfortunately. Now, of course it would be easy to simply replace those ingredients, but that is also just a bit boring, so I created this PB & Jelly Oatmeal variety!!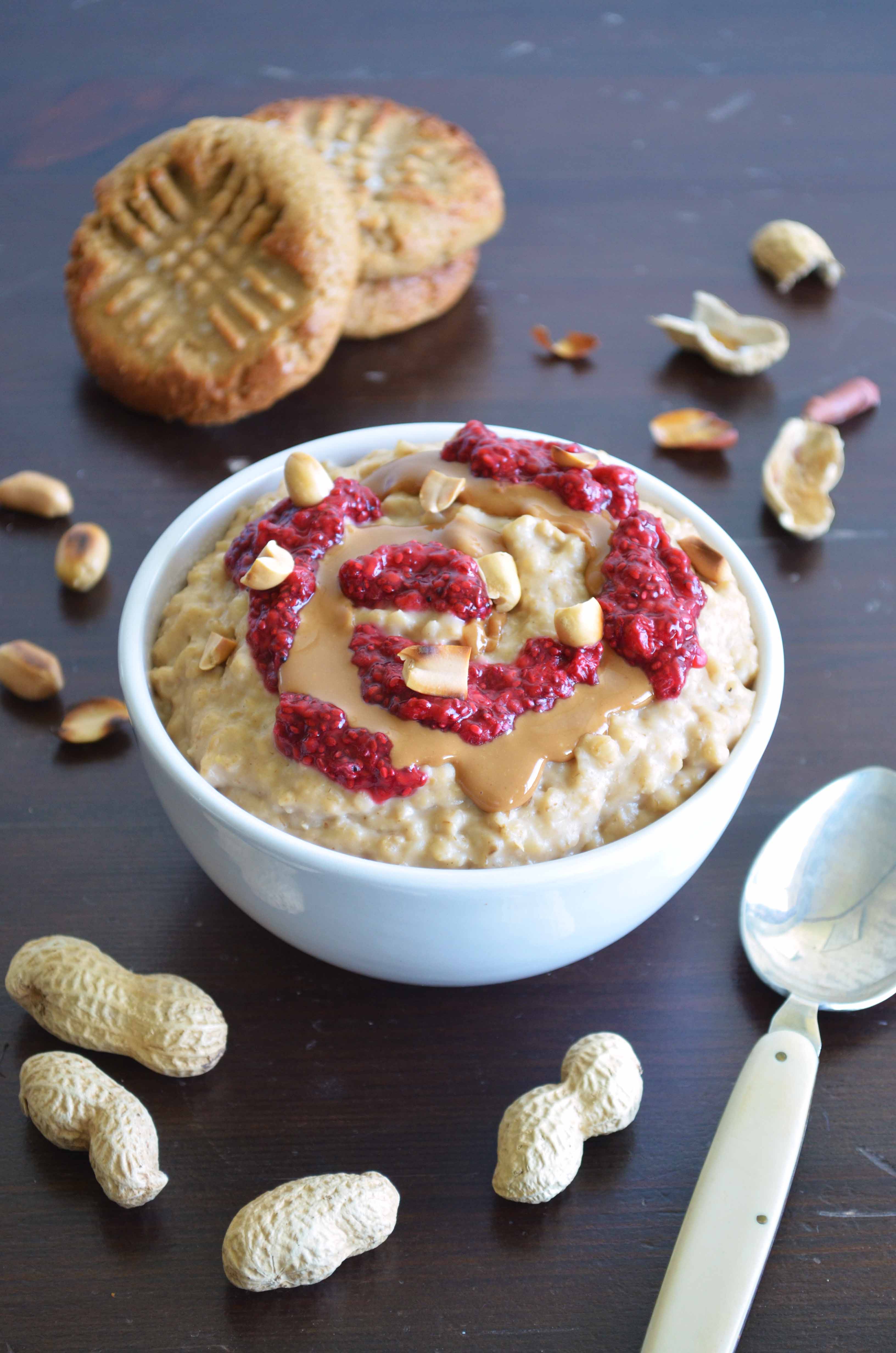 I have to be honest and say that this isn't a very light breakfast, but it is full of healthy fats, has almost 12 gram fibers per serving and is bursting with proteins. If you have a busy day ahead of you, and you are looking for a satisfying, healthy breakfast, you have just found it!
For this PB & Jelly Oatmeal, I have used my Two Ingredient Raspberry Jam, some homemade peanut butter that I made in my Vitamix the day before, and half a Salted Peanut Butter Cookie to give a nice and fun crumbly touch to the breakfast. Of course you are free to leave those out and/or swap them for other versions of the same product. Just keep in mind that the nutritional information that I provided will not be correct anymore.
PB & Jelly Oatmeal
Prep time: 5 mins
Cook time: 10 mins
Total time: 15 mins
Yield: one serving
Ingredients
1 cup water
40 gram oats
1 tablespoon natural (preferably home-made) peanut butter
1 tablespoon agave
For serving:
1 tablespoon peanut butter
2 tablespoons Two Ingredient Raspberry Jam or your favorite jam
10 gram roasted peanuts
half a crumbled Salted Peanut Butter Cookie
Instructions
1. In a sauce pan, heat the water until it almost boils.
2. Turn down the heat, add the oats, 1 tablespoon peanut butter and the agave to the pan, and stir occasionally.
3. If the oatmeal has the consistency you like, put it in a bowl, and serve it with a swirl of peanut butter, Two Ingredient Raspberry Jam, some roasted peanuts and a Salted Peanut Butter Cookie crumble.
Nutritional information per serving (including toppings)
527.5 kcals
20.4 g fat
of which 4 g saturated fat
42.3 g carbs
of which 11.9 g fibers and 9.7 g sugars
16.6 g protein