These amazing salted peanut butter cookies are heaven on earth. I've always loved the combination of sweet and salty, and in this cookie the two flavors really complement each other. If you take a bit of one of these little pieces of heaven, the crumbly texture will immediately start to melt in your mouth… Yes, they are that good, believe me!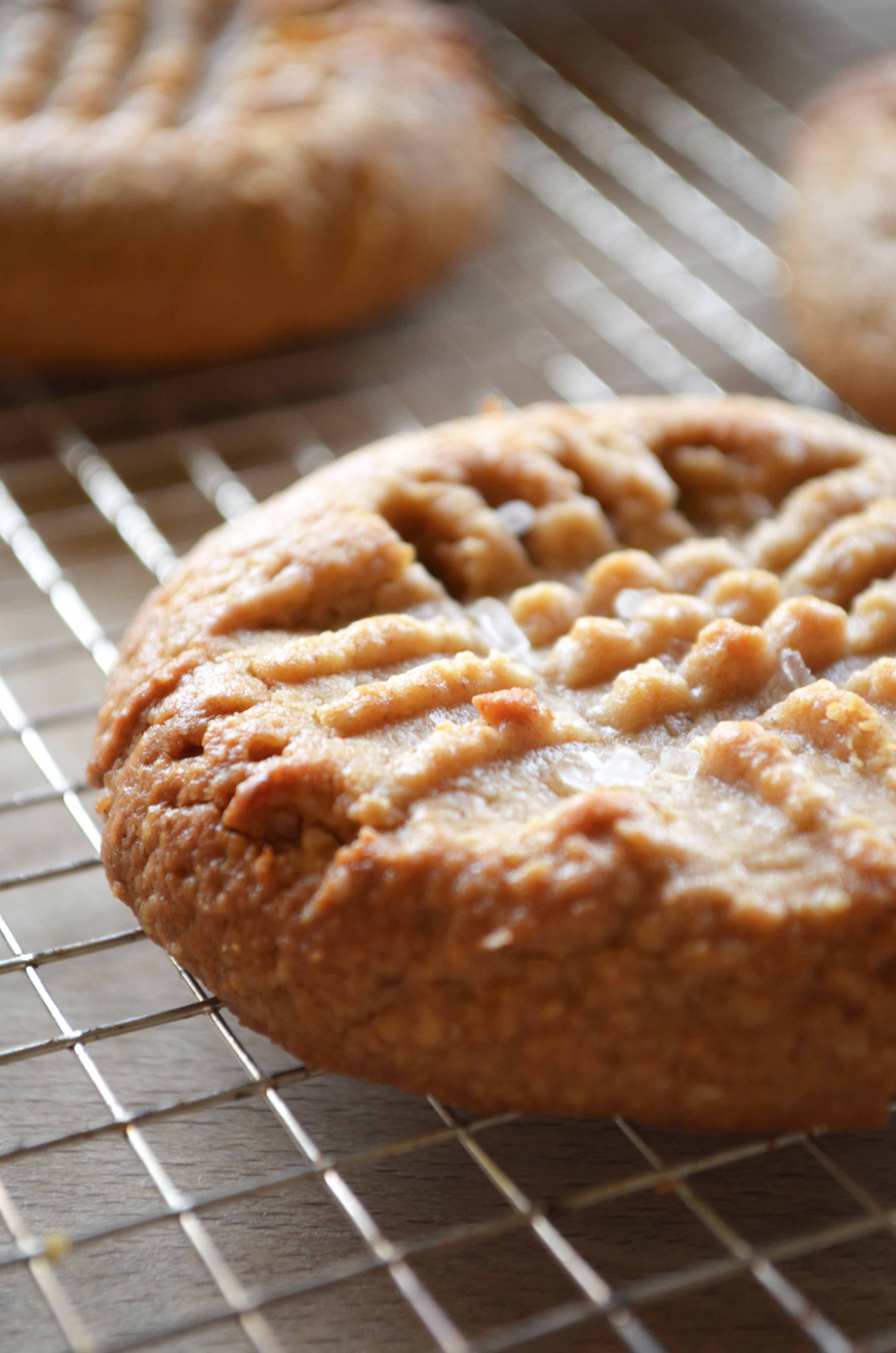 Salted peanut butter cookies are quite common, especially in the US, but to make this version somewhat more special (and healthier!) than what you can get at your local bakery, I made these gluten free, refined sugar free and vegan. A whole mouth full I know, I know, but they are goooood. Like seriously so delicious you would never have guessed they are actually quite good for you as long – as you don't eat too many of them – but hey, isn't that for basically everything?!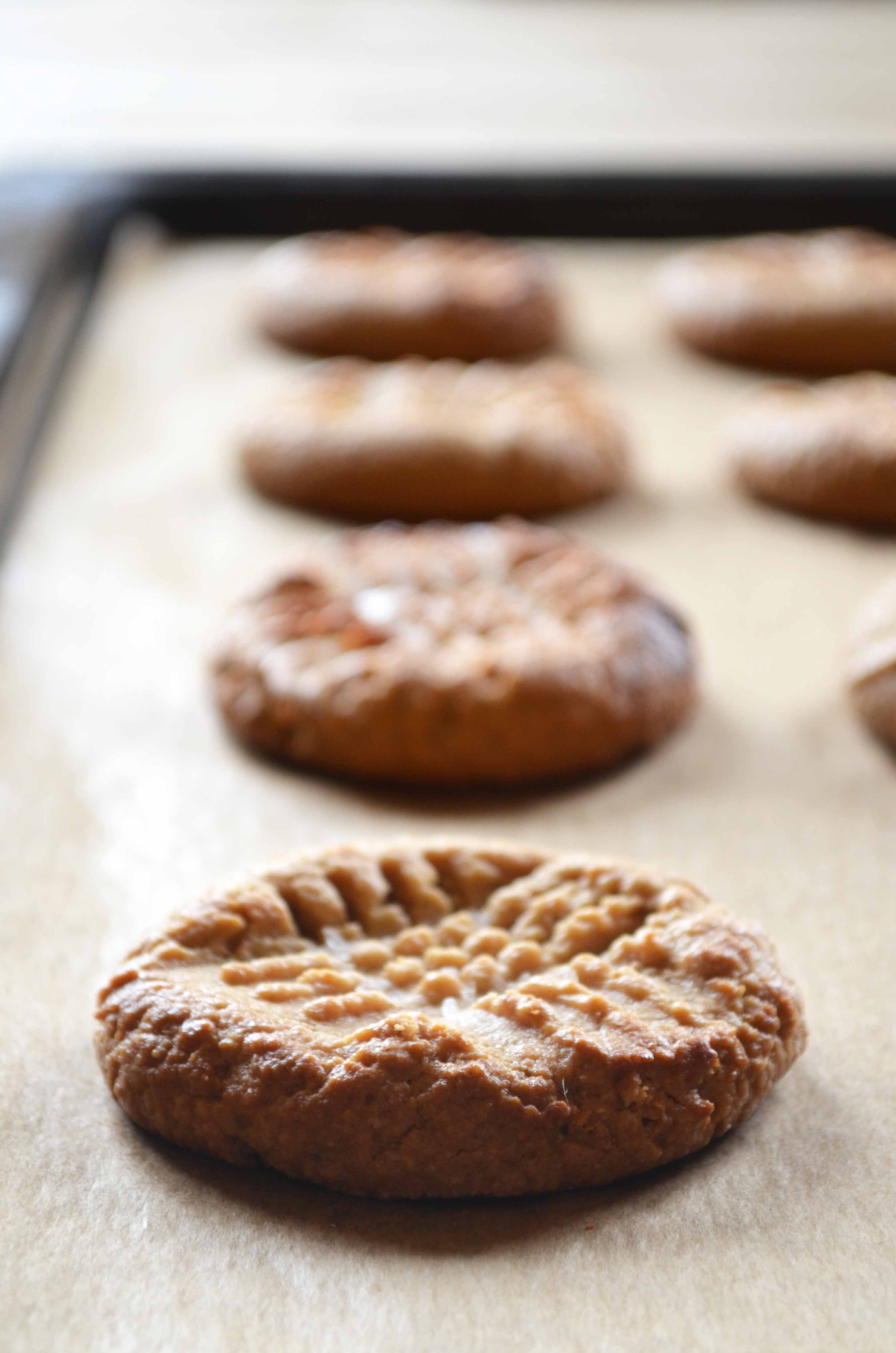 As one of the main ingredients is natural peanut butter (duhh), this unfortunately also means that these cookies are not the skinniest here on That Healthy Kitchen. However if you make a whole batch and share them with your family, friends and neighbors, everyone will be happy, including your waistline ;)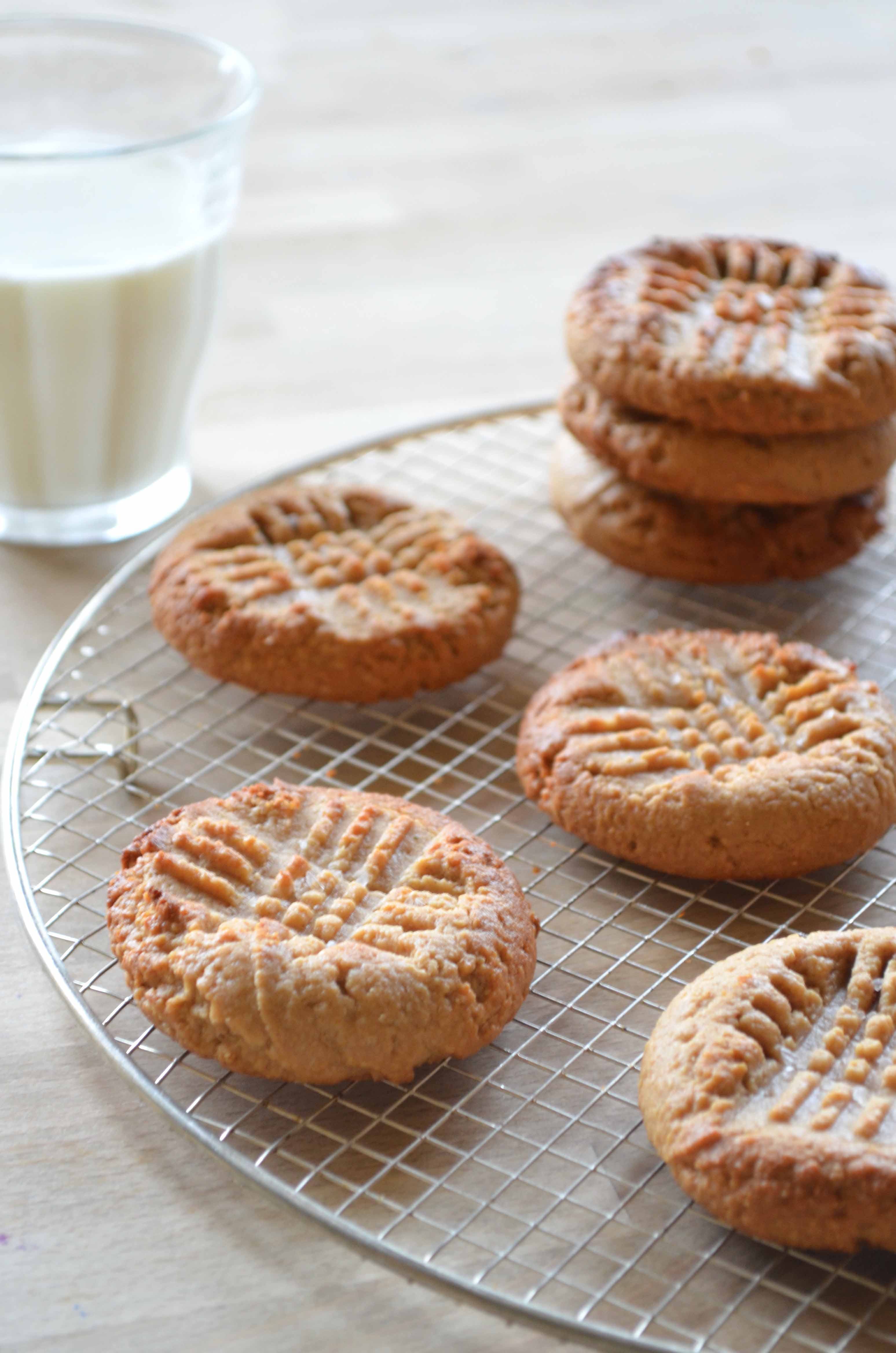 What makes up for the high amount of fat is these cookies are also filled with fibers and the combination of oat flour and peanuts make a perfect protein. Therefore, these will also make an amazing post-workout snack.
Salted peanut butter cookies
Prep time: 5 mins
Cook time: 10 mins
Total time: 15 mins
Yield: 16 cookies
Ingredients
240 g oat flour
1 teaspoon baking powder
1/2 teaspoon ground cinnamon
1/2 to 1 teaspoon salt
300 g all-natural, unprocessed peanut butter (no added oil, sugar or salt)
125 g agave syrup
80 g liquid coconut oil
optional: coarse sea salt
Instructions
1. Preheat your oven to 175 degrees Celcius.
2. Combine the dry ingredients (oat flour, baking powder, cinnamon and salt).
3. Combine the wet ingredients (peanut butter, agave syrup and coconut oil). This goes easier when heated a little in a skillet.
4. Pour the peanut butter mixture into the bowl with the dry ingredients, and mix until well combined.
5. Form 16 flattened balls on a baking tray lined with parchment paper. I find this easiest to do with an ice scoop and then flatten them with a fork.
6. Sprinkle some coarse sea salt over the cookies and bake them for 10 minutes. Do not bake them too long, as they will become dry.
Nutritional information (per cookie)
235 kcals
15.2 g fat
of which 5.8 g saturated
20.4 g carbs
of which 3.2 g fiber and 0.7 g sugar
6.9 g protein