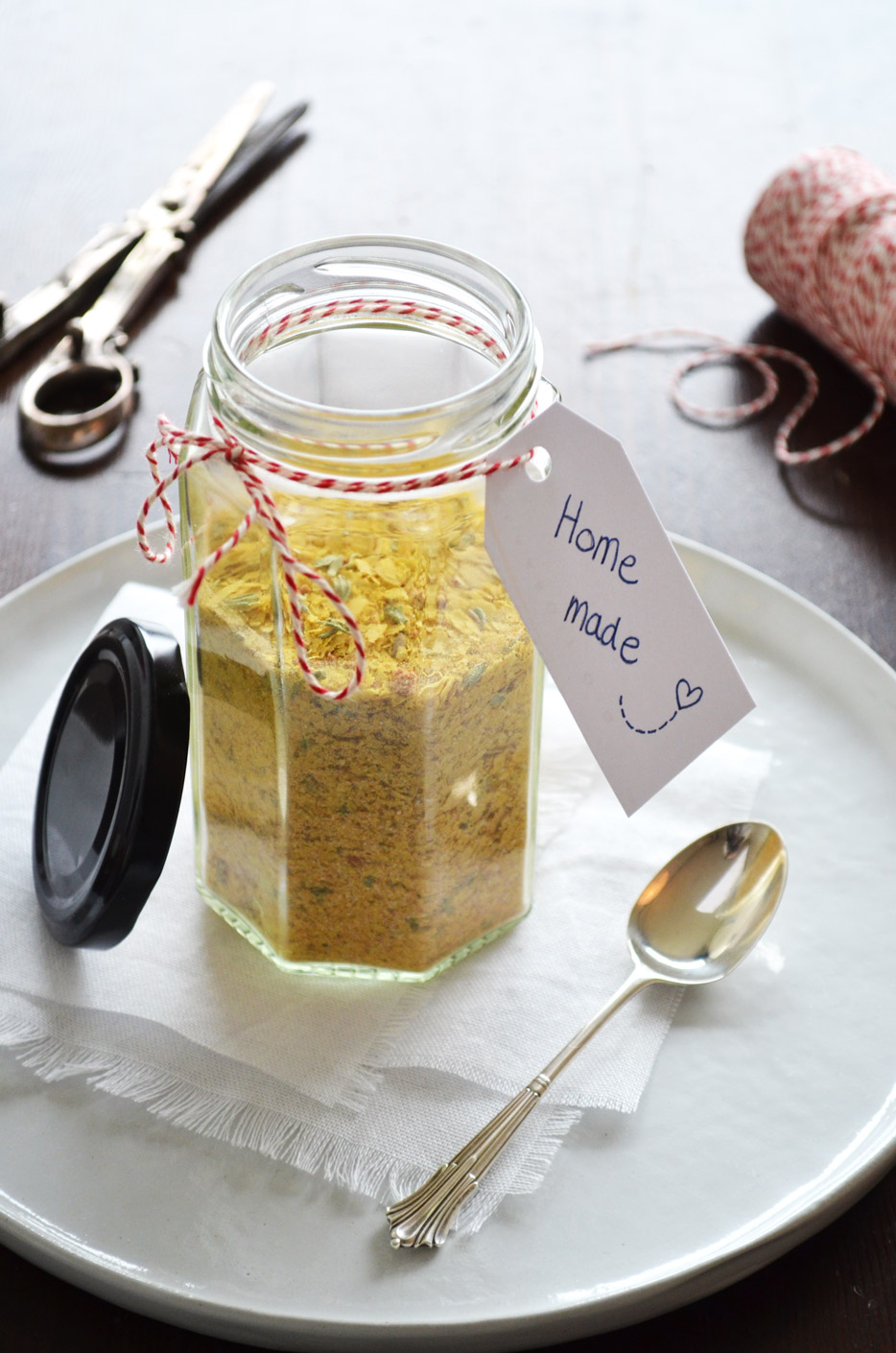 Most bouillon powders or stock cubes are chock full of additives, flavor enhancers, sugar, salt and other weird things that you don't actually need. Although using stock cubes is an easy way to e.g. give your soups extra flavor, it can also give you all those things that you would probably prefer not ingesting. Therefore I went out onto the internet to see what alternatives there are.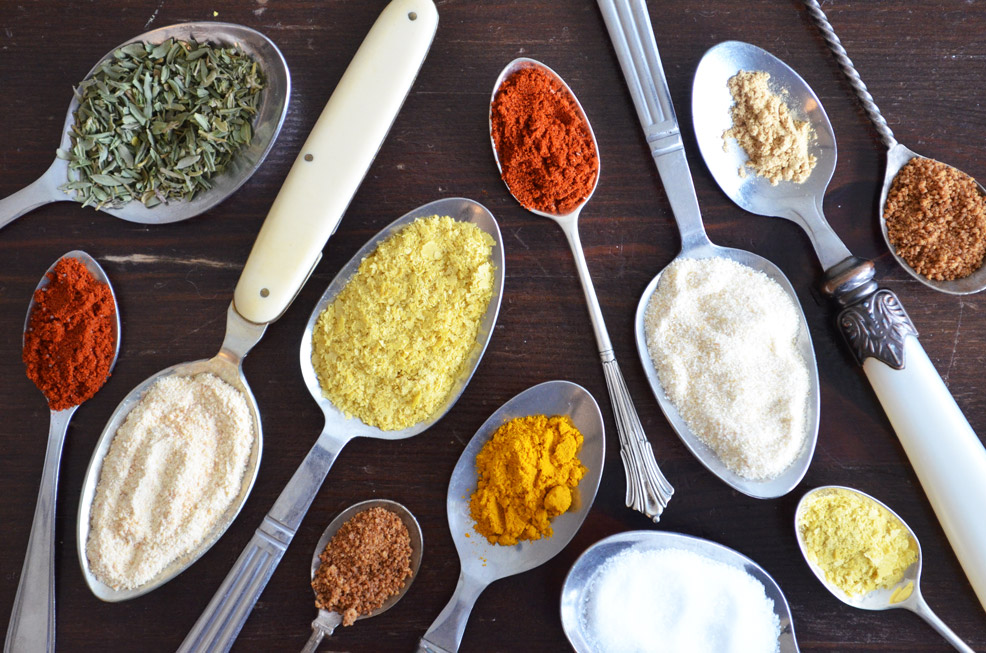 The first (and probably easiest) option is to not use stock cubes at all anymore, which works often, but not always. I mean, let's be honest about it: sometimes you made something that just needs a little extra flavor, and there are little bouillon powder or half a stock cube comes in handy.
The second option is to go to your local health food store and to first check all the labels of the stock cubes (which will take FOR EVER) and then to pay $8 for a package of 6 stock cubes… Yeah, I'm not a fan of that either.
Thirdly, you can make your own bouillon powder. When doing research I found a lot of different versions of how to make your own bouillon powder, most of them were either based on dried and pulverized vegetables or they were based on store-bought herbs and spices and things like that. This version falls in the latter category, which makes this "recipe" really really easy and quick once you have all the ingredients on hands.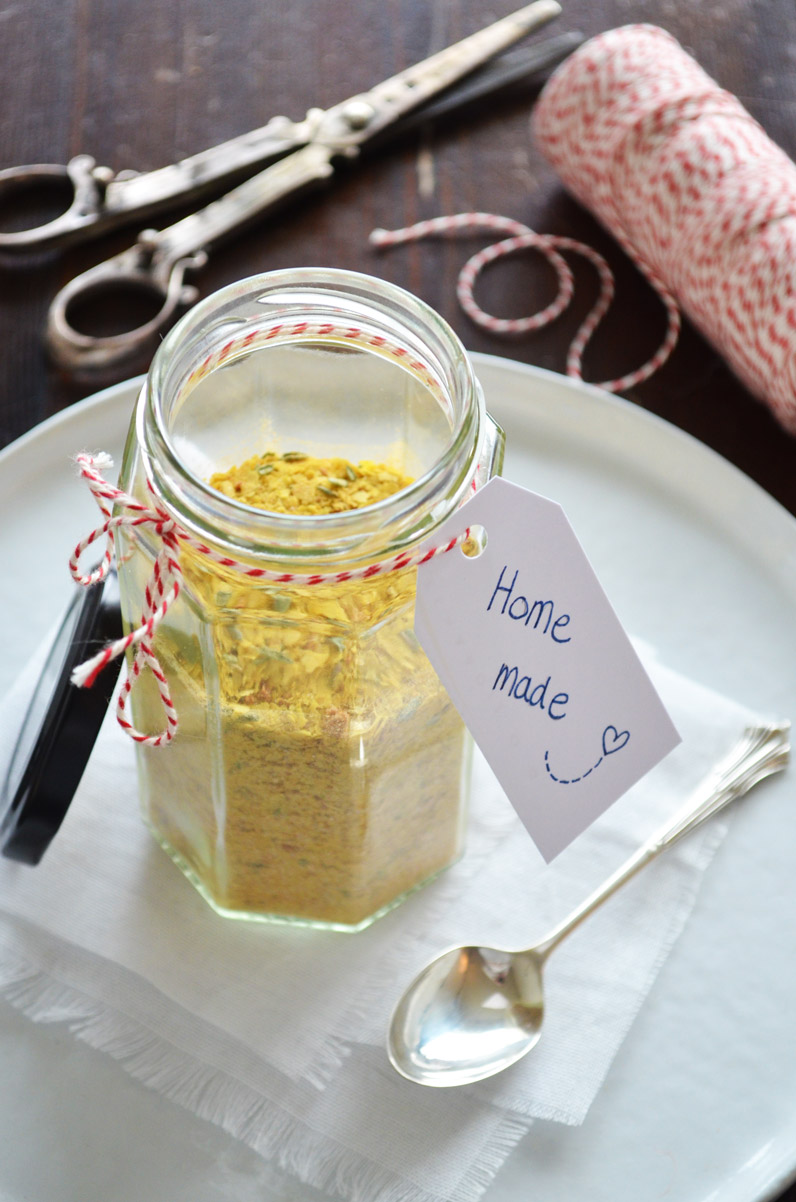 Another benefit of making your own bouillon powder is that it is simply much cheaper than its store-bought counterpart. Two birds one stone ;)
Also, there is an AMAZING recipe coming up using this bouillon powder, so I'm just giving you a heads up: make sure you have this bouillon powder on hand next Tuesday so you can make that recipe, you're gonna love it!! Hint: it's on-the-go food with an asian twist and it is both simple and delicious.
Bouillon Powder
Prep time: 5 mins
Cook time: –
Total time: 5 mins
Yield: about half a cup
Ingredients
1/2 cup (33 gram) nutritional yeast flakes
2 tablespoons salt
1 tablespoon onion powder
1 1/2 teaspoon garlic powder
1 teaspoon dried thyme
1 teaspoon smoked paprika (a.k.a. pimentón)
1/4 teaspoon dried turmeric
1/8 teaspoon dried ginger
1 tablespoon coconut sugar
Instructions
1. Simply mix everything together and store in an airtight jar
Nutritional information per tablespoon
29 kcals
0.3 gram fat
5.5 gram carbohydrates
of which 1.3 gram fiber and 2.2 gram sugar
2.1 gram protein