This breakfast is definitely one of my favorite breakfasts EVER. I've been making this for quite some time now, but I didn't photograph it earlier for the blog, as – lets just be honest about it – it is so so so difficult to make oatmeal look tasty! Sometimes I even have to remind myself that what I'm going to have for breakfast is actually really delicious and healthy and good for you… So, I never even tried to photograph it, until this weekend! So hereby I present to you: the best oatmeal you're ever going to have, without all the nasty stuff and added sugars and the like.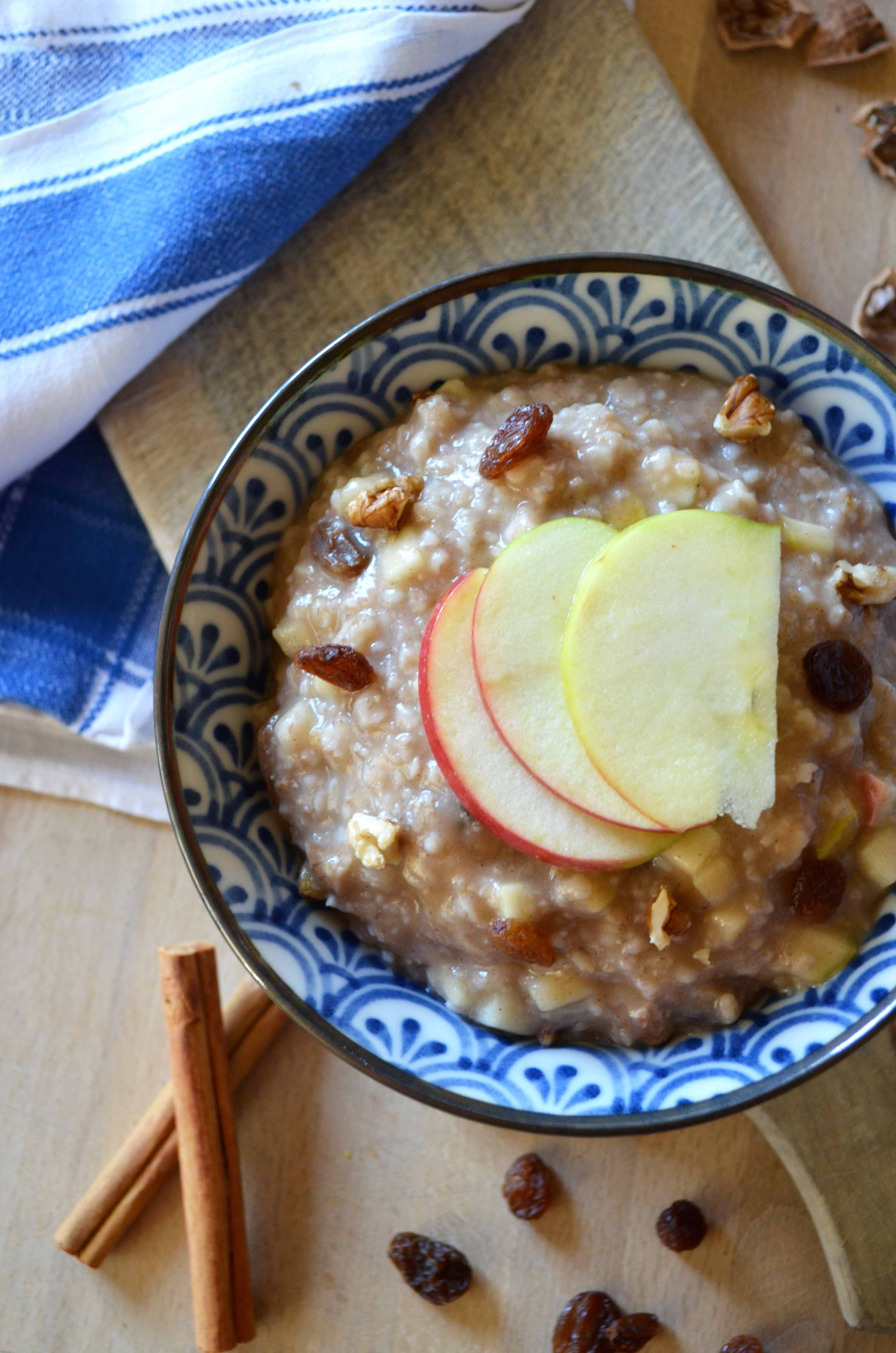 It is great to make in the morning as a quick breakfast. I know some people really have problems with getting up in time to make a proper breakfast (myself included!) but somehow I also find it really relaxing to wake up maybe 15 minutes earlier to have make time to make a nice breakfast that's going to keep me feeling full until lunchtime. Of course you could also just make it the night beforehand and warm it up the next day, or just eat it cold, although I would really recommend eating it straight out of the pan!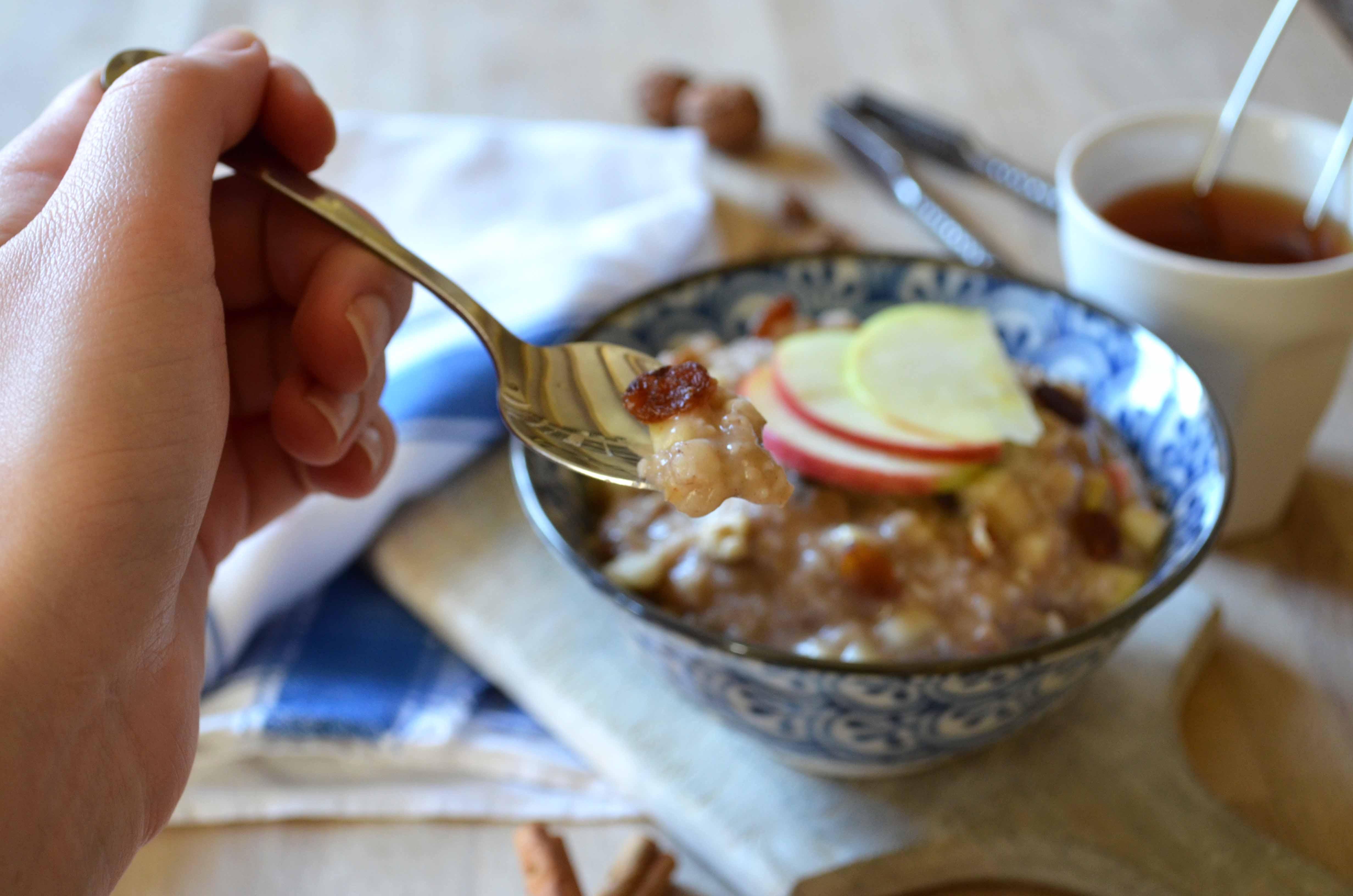 What I love so much about this breakfast is that it just smells and tastes so good! Just like the Dutch apple pie :) If you make this in the morning, I'm sure the great smell will put you into a good mood for the rest of the day, or at least it does for me.
If you don't have any raisins or walnuts on hand, you can skip them of course, but they do really add a nice crunch and flavor, so if you have the opportunity, don't skip them! Oh and I can really really recommend enjoying a nice cup of rooibos tea alongside the oats, it really is a great combination
Apple pie oatmeal
Prep time: 5 mins
Cook time: 10 mins
Total time: 15 mins
Yield: one bowl
Ingredients
50 gram applesauce
40 gram oatmeal
1 apple, finely diced
20 gram walnuts, chopped
20 gram raisins
dash of cinnamon
Instructions
1. In a pan, add the applesauce and oatmeal and as much water to cover everything. Cover with a lid and let simmer over low heat until the oats are cooked.
2. Add in the diced apple, walnuts, raisins and cinnamon, and add a little more water if the texture is getting too thick. Keep on stirring with a wooden spoon to prevent the oats from burning.
3. If the oatmeal has the consistency you like, turn off the heat, and enjoy while still hot!
Nutritional information
428 kcal per serving (one bowl)
14.8 gram fat, of which 1.1 gram saturated
69.4 gram carbohydrates, of which 31.7 gram sugar
10 gram dietary fiber
11.1 gram protein