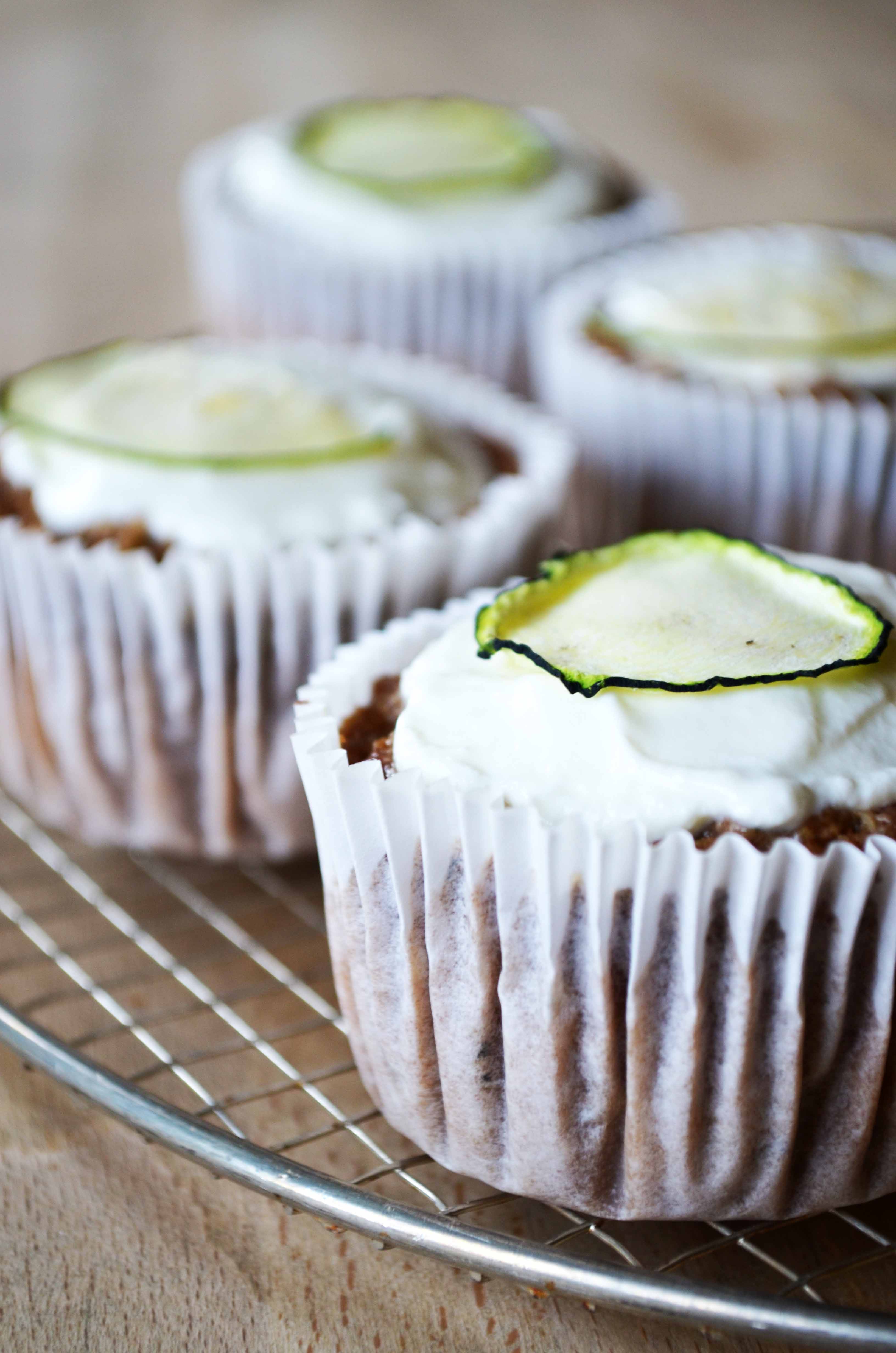 A little while ago, I came to the conclusion that I don't eat enough vegetables. Yes, I have my green smoothies and my soups and my veggie burgers, but other than that I barely eat any vegetables… Not good! For a snack I almost always have something sweet, like some fruit or a homemade muffin, and my breakfast is sweet, either in the form of oatmeal, pancakes or, like I said, the occasional green smoothie. Conclusion: I have a HUGE sweet tooth.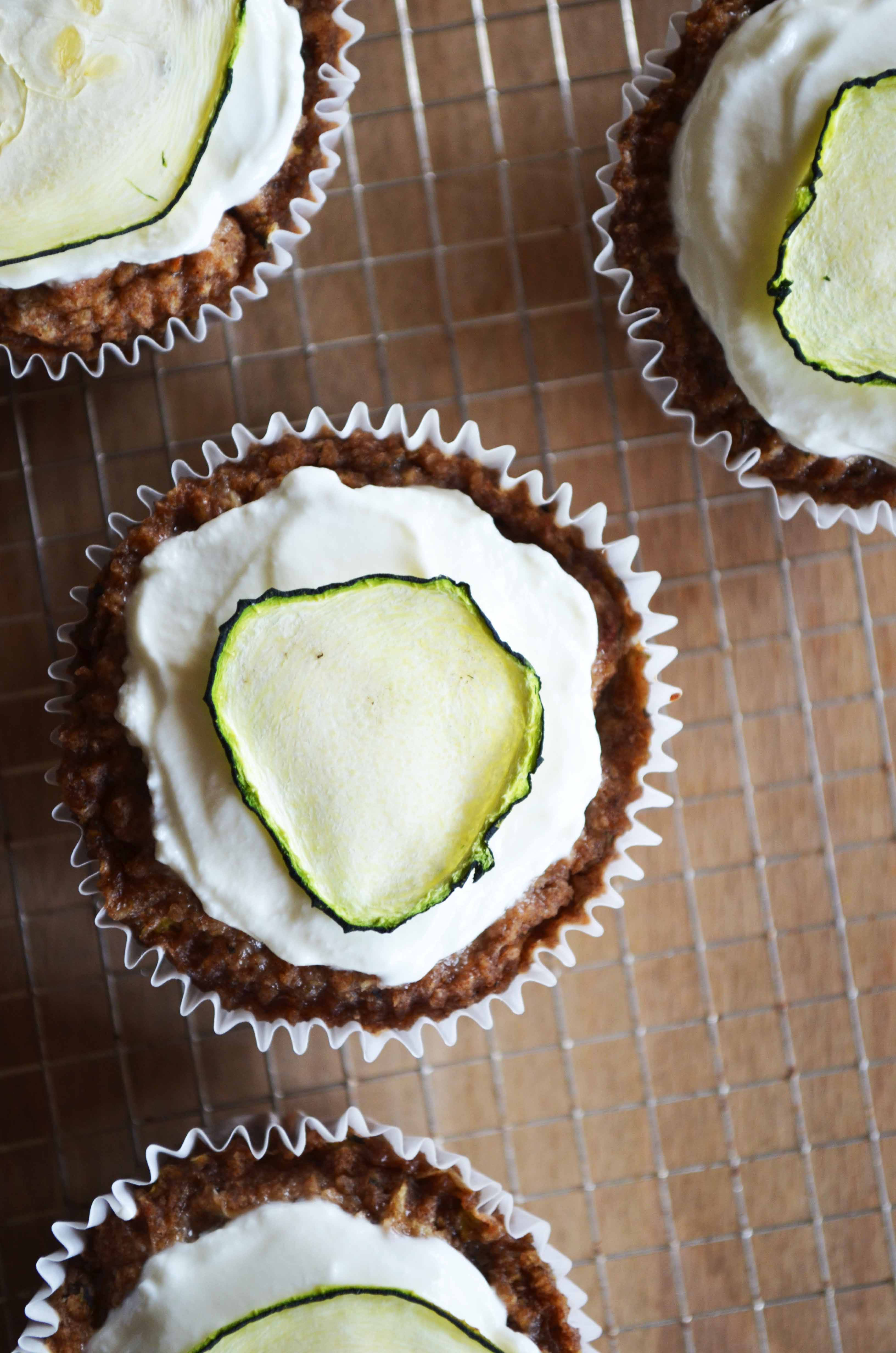 Of course there is nothing wrong with having a sweet tooth as long as you eat fruit to satisfy that sweet craving, yet we all know that is not always the case. So, from today on, I'll be trying to up my veggies intake and tone down my fruit/sugar intake… Wish me luck! This is going to be quite a challenge for me I'm afraid.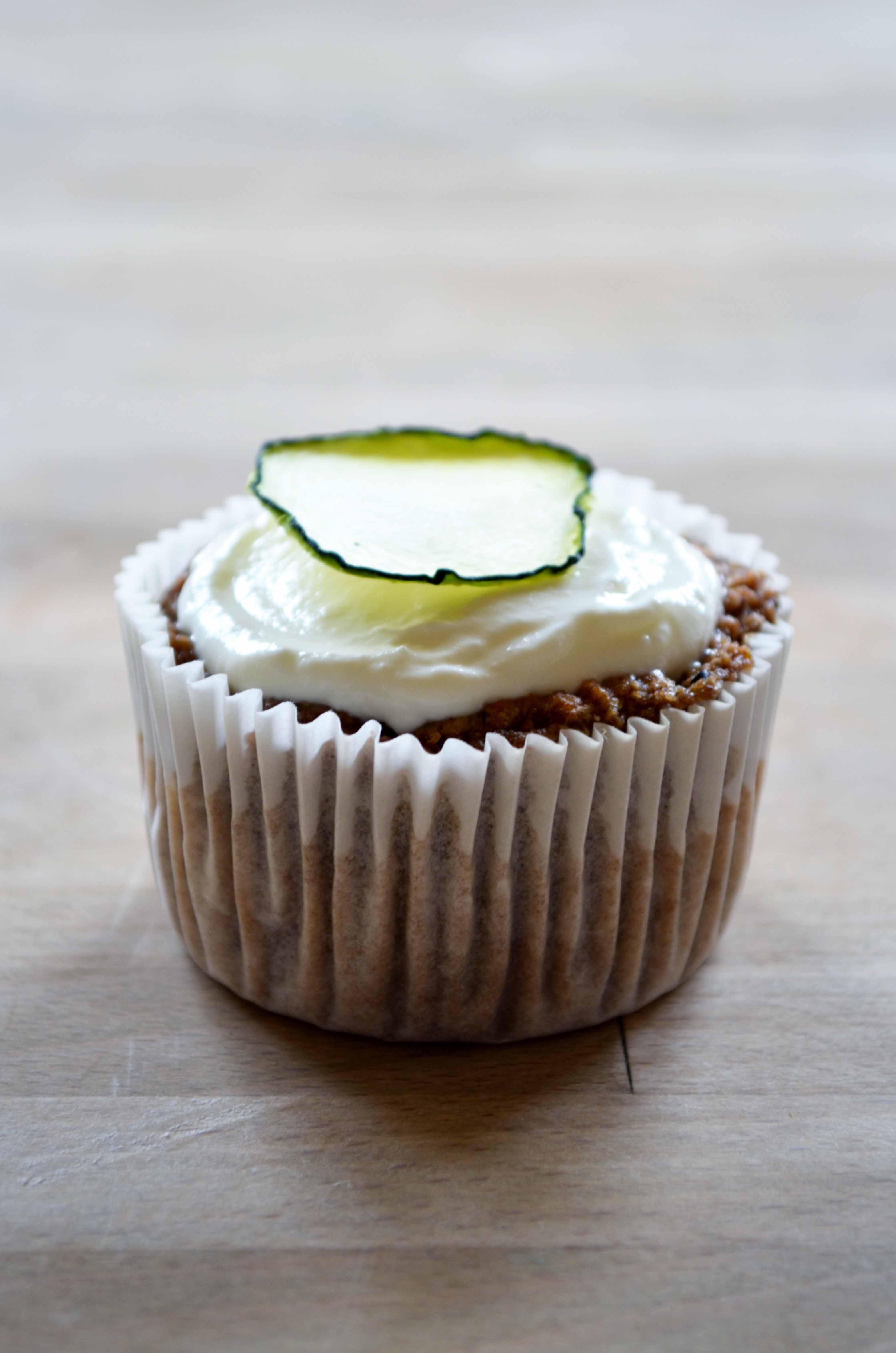 With all this in mind, I started my replacing-fruits-with-veggies mission by making this amazing recipe for spiced zucchini muffins with apple. Although this is definitely not a perfect, veggie-only recipe, every step in the right direction is one more, so in the end the trick is just to keep going. One thing is sure: more veggie incorporated recipes will be coming your way!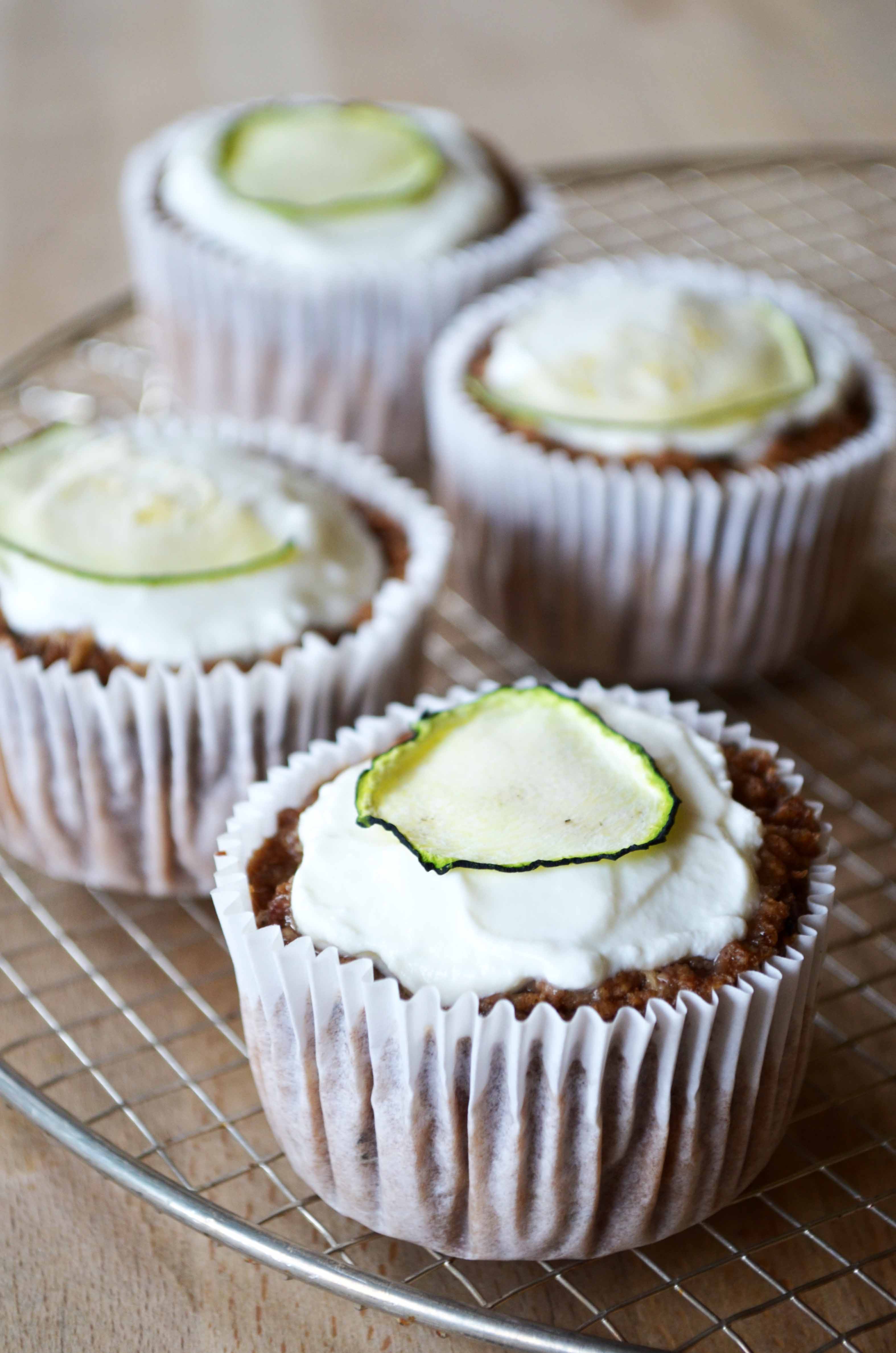 Okay, so now onto these amazing little muffins filled with goodness. As I explained above, I tried to incorporate more veggies into my diet lately, and these muffins are a perfect example. Of course, they are still muffins and they are still a bit sweet, but they are not as sweet as some of my other muffin recipes, making them perfect for an afternoon snack. The pumpkin spice (koek & speculaas kruiden for the Dutchies) really makes these muffins special and gives them a sweet and warm flavor without adding any sugar or artificial sweeteners. I topped them with a little thick coconut yoghurt (my fave topping for muffins/cupcakes for sure!) and some home dried zucchini chips.
Spiced zucchini muffins with apple
Prep time: 10 mins
Cook time: 30 to 45 mins
Total time: 40 to 55 mins
Yield: 12 muffins
Ingredients
1 large zucchini (about 600 gram)
4 apples
270 gram (3 cups) oat flour
85 gram agave
1 tablespoon pumpkin spice (koek & speculaas kruiden)
1 tablespoon coconut oil
2 teaspoons baking soda
Instructions
1. Pre-heat your oven to 200 degrees Celcius.
2. In a food processor, shred the apples and zucchini finely.
3. Add the oat flour, agave, pumpkin spice, coconut oil and baking soda and bend until a smooth mixture has formed.
4. Pour the mixture into the muffin tins and bake for 30 to 45 minutes. They are done when you can put in a knife and it comes out clean. They are best enjoyed when they have cooled down, as they are still setting when they come out of the oven.
Nutritional information per muffin
162 kcals
2.9 gram fat
of which 1.4 g saturated
31.7 gram carbs
of which 4.7 gram fiber and 12.3 gram sugar
3.8 gram protein