These burgers guys… so delicious! Now, I know the name isn't really inspirational – like at all – but I assure you these are da bomb. And no, I'm not gonna rename them to bomb burgers haha, although it sounds kind of cool. So, if you have a cool name, let me know!! I'll give you credit of course ;)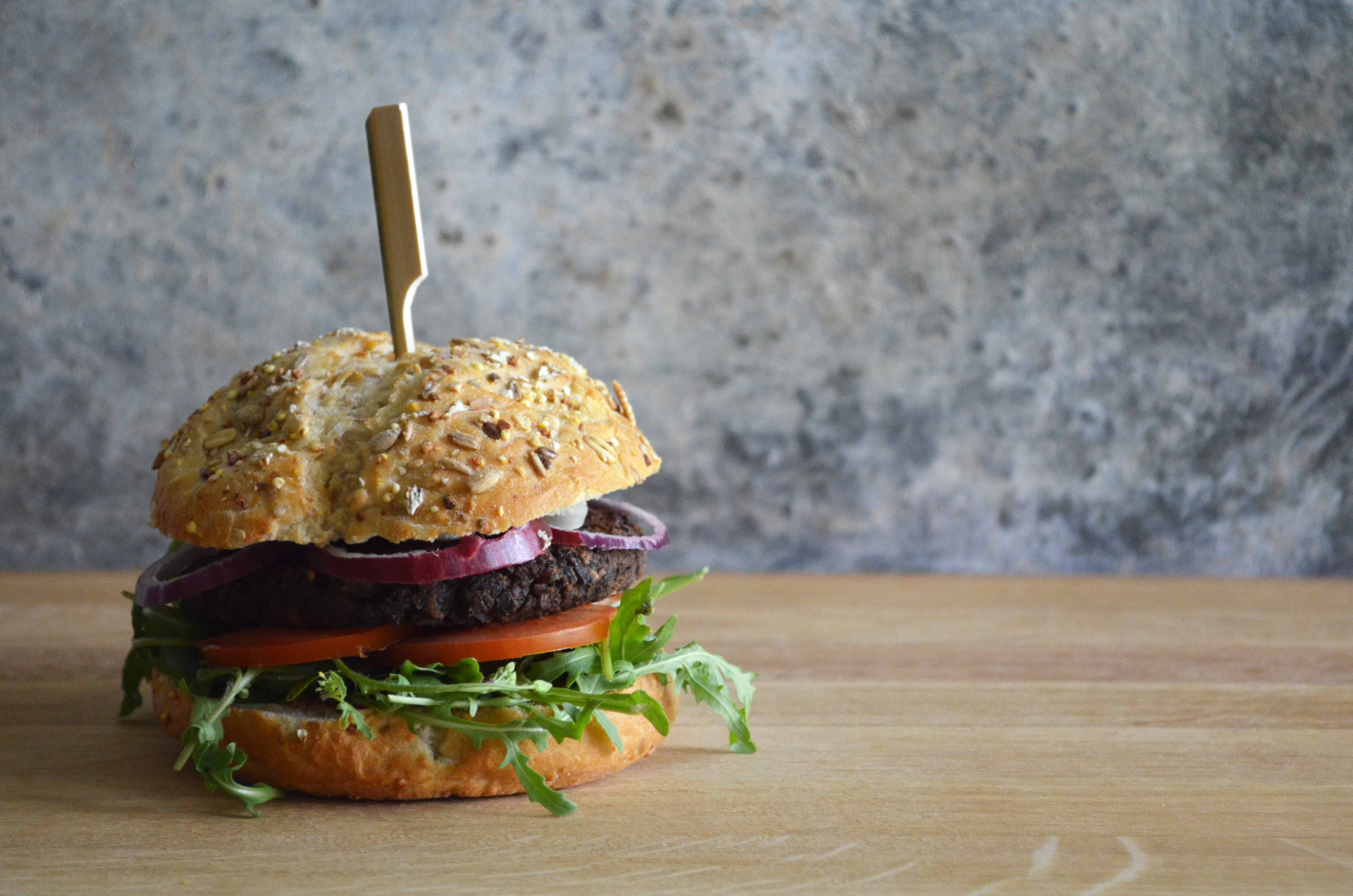 These were heavily inspired by this burger recipe although I did make quite some changes to the original recipe, among which was the addition of lots of protein in the form of hemp protein powder. My boyfriend is quite active and goes to the gym quite often, and often complains about "not getting enough proteins". He is not a vegetarian/vegan himself, but when we eat together, we never eat any fish or meat or other substantial sources of animal protein. Therefore, I decided to tweak my other burger recipe a little to contain even more protein, so he has nothing to complain about anymore!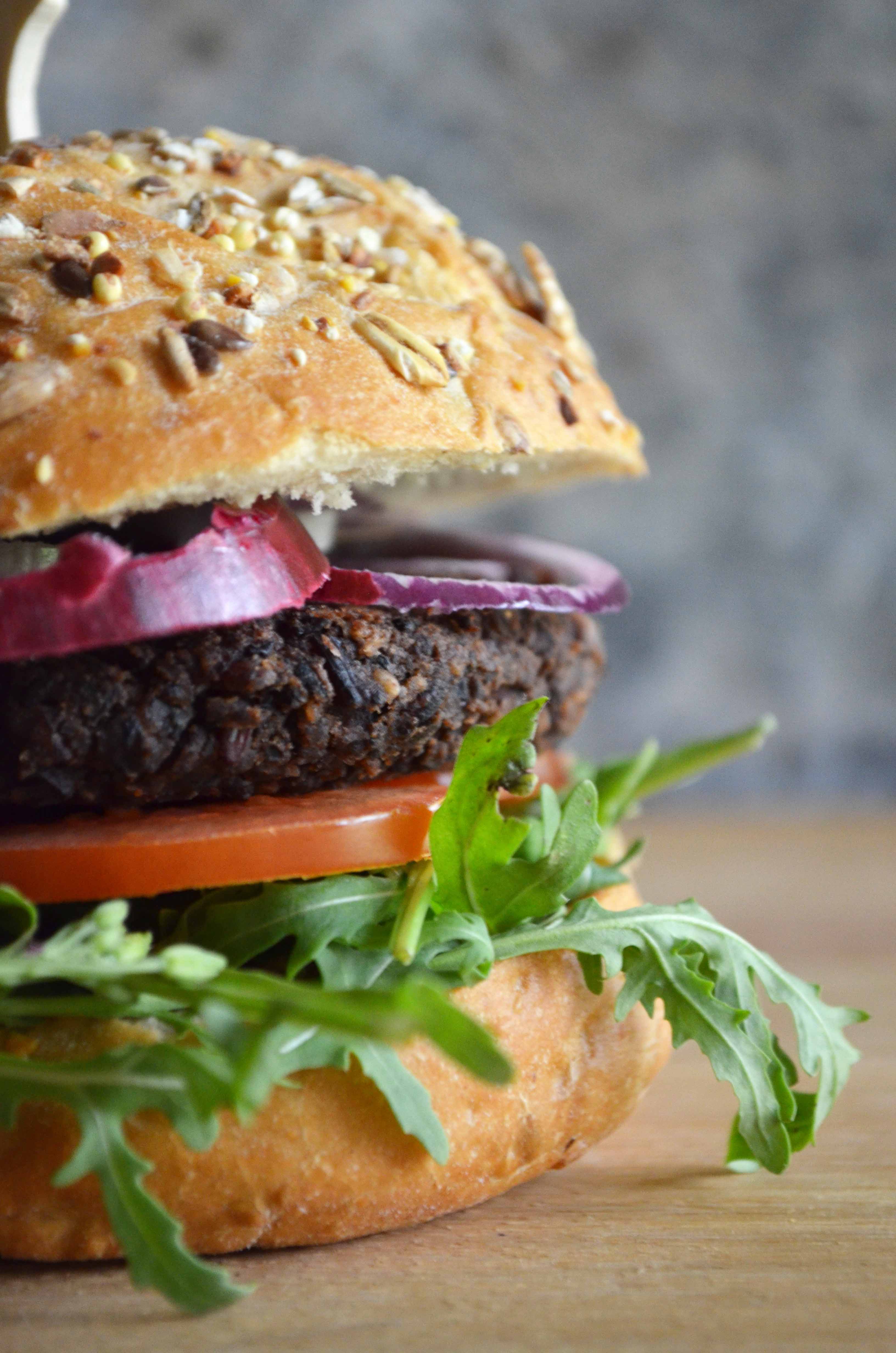 I can imagine not everyone has hemp protein powder at home, but I think it can be easily replaced by any other protein powder that is heat resistant, such as brown rice protein powder, or if you're not concerned with your protein intake, you could just omit it completely.
Black bean protein burgers
Prep time: 10 mins
Cook time: 20 mins
Yield: 6 burgers
Ingredients
250 gram cooked black beans
250 gram cooked black rice (about 100 gram uncooked)
40 gram oats
3 tablespoons hemp protein powder
1 clove garlic, finely diced
2 tablespoons ketchup
2 tablespoons tamari or regular soy sauce
1 tablespoon mustard
1 teaspoon paprika
1/2 tablespoon cumin
freshly ground black pepper to taste
coconut oil for baking
Instructions
1. Mash up the black beans in a food processor or by hand.
2. Transfer the black bean mash to a bowl and add the black rice, oats, hemp protein powder, garlic, ketchup, mustard, paprika, cumin and black pepper and mix well. If the mixture seems too wet, you can add a little more oats or hemp protein powder. If it is too dry, adding a little water.
3. Form 6 burger patties and bake them on either side for a couple minutes over low heat. The burgers might seem a little soft when straight from the pan, but don't worry, they firm up quite a lot when they cool.
Now that you've got your burgers, it is up to you how you're gonna eat them. In this case, I used whole wheat spelt buns that I layered with a little ketchup, lots of arugula, tomato slices, the burger itself and red onion rings. Pretty basic, but definitely delicious!