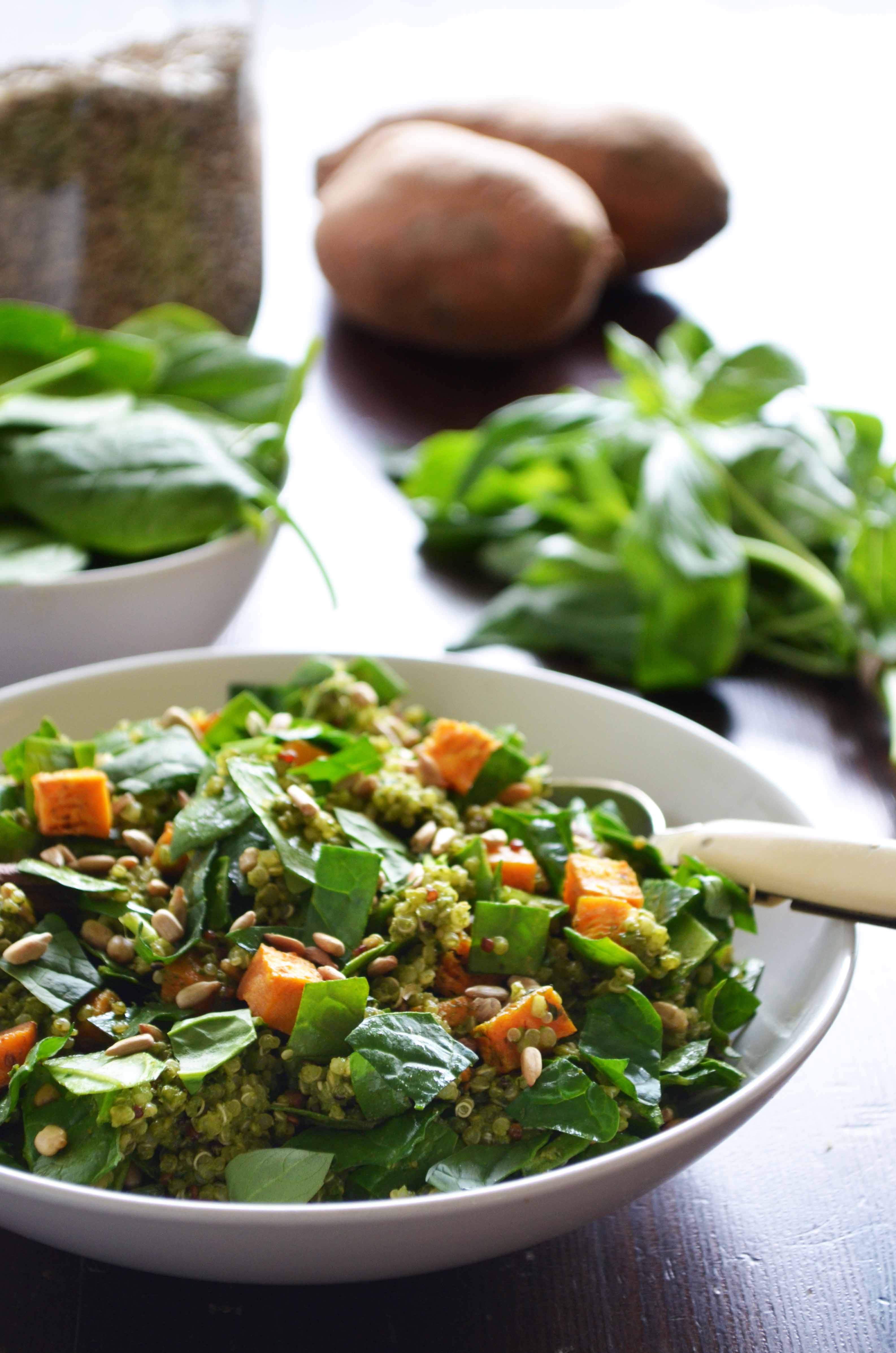 This quinoa salad kind of falls in the same category as my Grain Salad with Raspberries, Basil and Walnuts. Partly because they are delicious, but mostly because they are both super portable and I love taking them with me to uni for lunch or as a delicious study snack.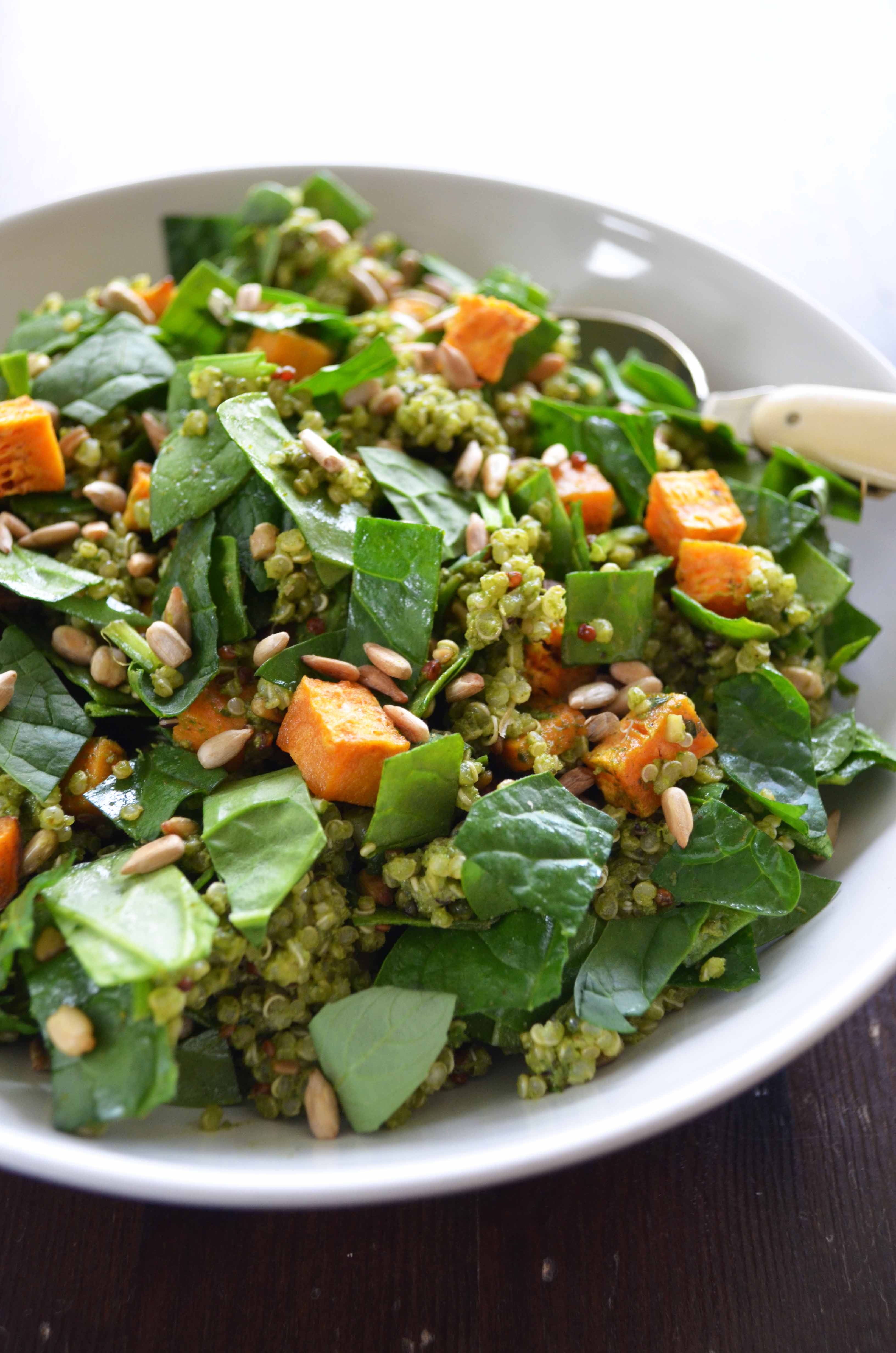 For the last few weeks, since uni started, I've been trying to make a big batch of a grain-based salad like this one every Sunday, so that I would have enough lunches for the upcoming week to keep me full and satisfied. I've found that it really decreases my appetite for snacks, as when I have a delicious salad like this waiting for me in the fridge I'll eat that in stead of e.g. ordering pizza or veggie sushi 🙈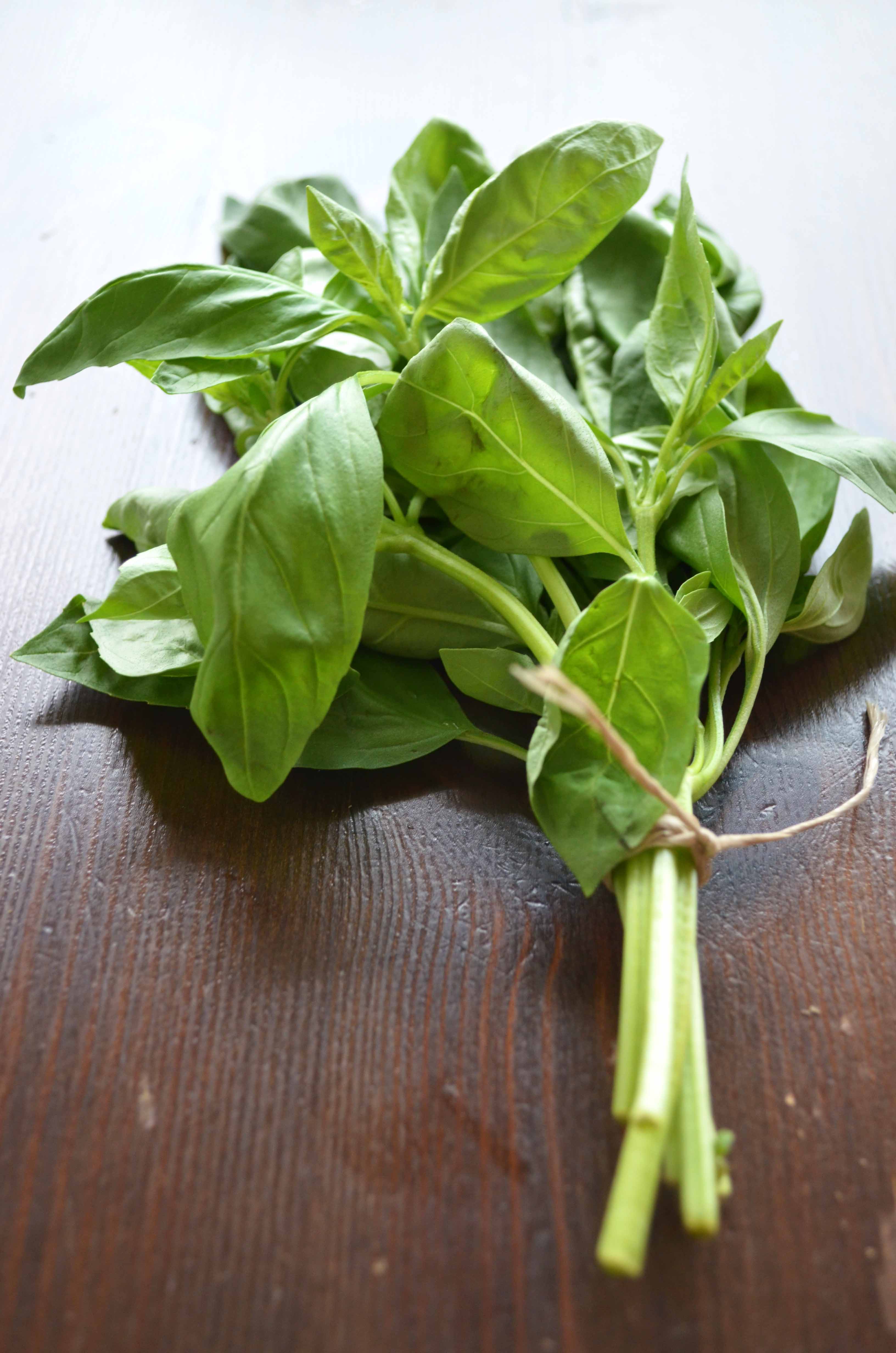 With grain-based salads like these, you can basically add anything that you want or any ingredients you have lying around the house. Yet, sometimes you come across a combination that is just simply amazing and worth sharing with you guys. This quinoa salad has nice crisp and tender roasted sweet potatoes, fresh basil and spinach for a nice crunch and sunflower seeds to add some protein. The pesto dressing really brings all the ingredients together and makes the whole dish incredibly flavorsome and delicious.
Right now is the perfect time to make this salad, as fresh spinach and basil are still in season and sweet potatoes are just becoming available.
Quinoa Salad with a Creamy Pesto Dressing, Spinach and Sweet Potato
Prep time: 10 mins
Cook time: 15 mins
Total time: 25 mins
Yield: 2 servings
Ingredients
80 gram quinoa
1 medium sweet potato (about 150 gram)
3 tablespoons olive oil
1/4 cup (30 gram) sunflower seeds
4 tablespoons Creamy Pesto with Walnuts and Spinach
80 gram fresh (baby) spinach, torn if necessary
3 sprigs fresh basil, torn
Instructions
1. Rinse the quinoa and transfer to a medium pan with enough water to cover the quinoa. Boil for about 15 minutes or until the quinoa is done.
2. Preheat your oven to 230 degrees Celcius.
3. Chop up the sweet potato in small 1x1x1 cm cubes. Transfer to a baking sheet and drizzle with 1 tablespoon olive oil and toss. Bake the sweet potato for about 10 minutes.
4. Toast the sunflower seeds in a hot pan on the stove until they have browned slightly and are fragrant.
5. Combine the pesto with 2 tablespoons olive oil to make a pesto dressing.
6. In a big bowl, combine the cooked quinoa, roasted sweet potato, sunflower seeds, spinach, fresh basil and pesto dressing. Serve lukewarm or cold. If you are not serving the salad immediately, I would advise to keep the sunflower seeds separate to prevent them from going soggy.
Nutritional information per serving
601 kcals
42.5 g fat
of which 5.2 g saturated
47.4 g carbohydrates
of which 8.3 g fiber and 5.4 gram sugar
13.8 gram protein