I'm a huge granola fan (examples: coconut quinoa granola, the ultimate granola). It's pretty healthy, crunchy, full of fiber and good carbs and a little sweet, so what's not to love? However, sometimes I like to spice it up a bit (literally) and make a savory granola. This granola is perfectly crunchy and has quite some fire to it thanks to a generous amount of black pepper.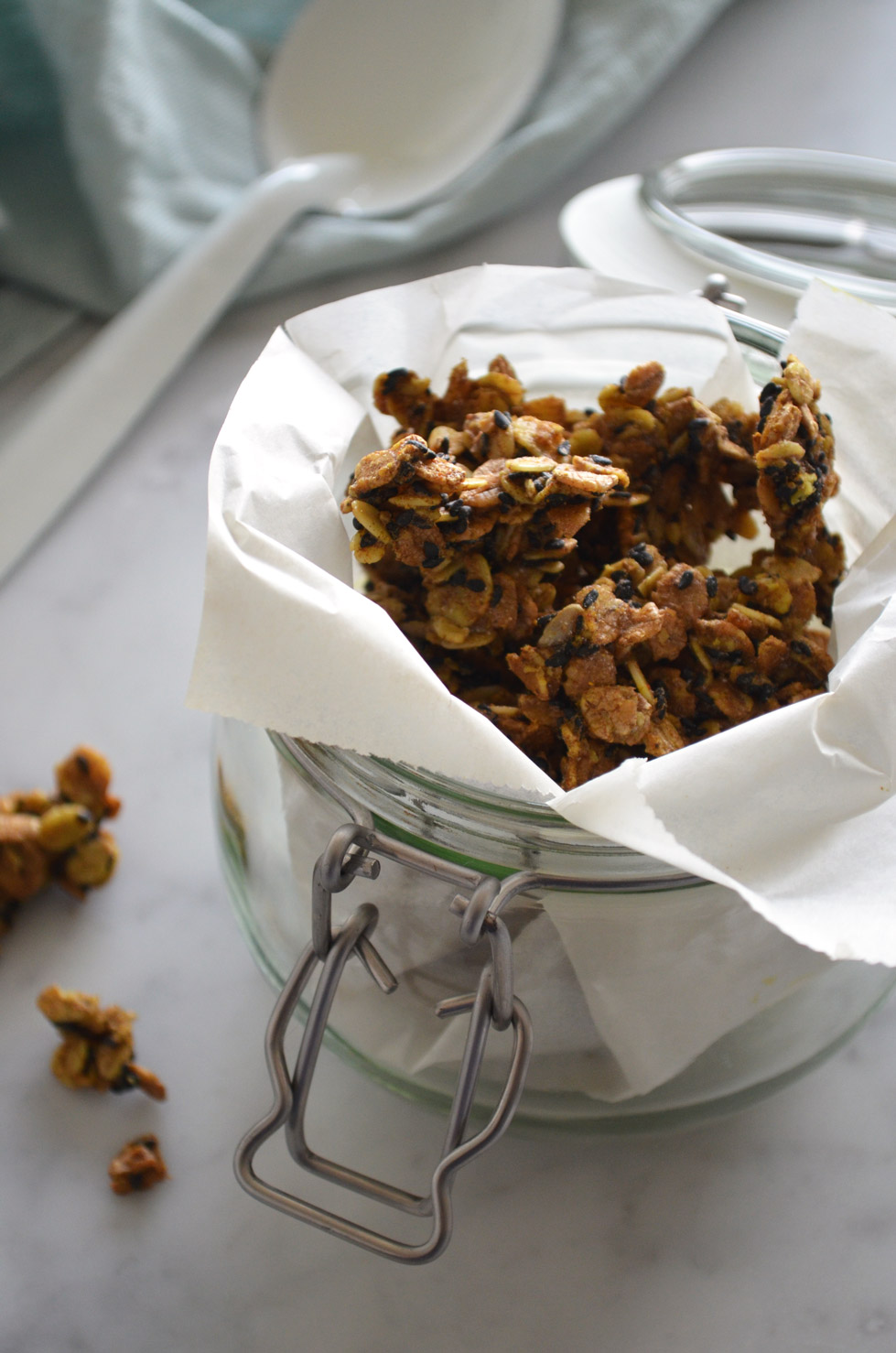 Like sweet granola, the basis consists of nuts, seeds, oats and the like, but your honey or agave is swapped for whipped aquafaba or egg whites and in stead of using coconut oil, I prefer using olive oil. Add in some spices, salt and pepper, and you have yourself a delicious batch of savory granola.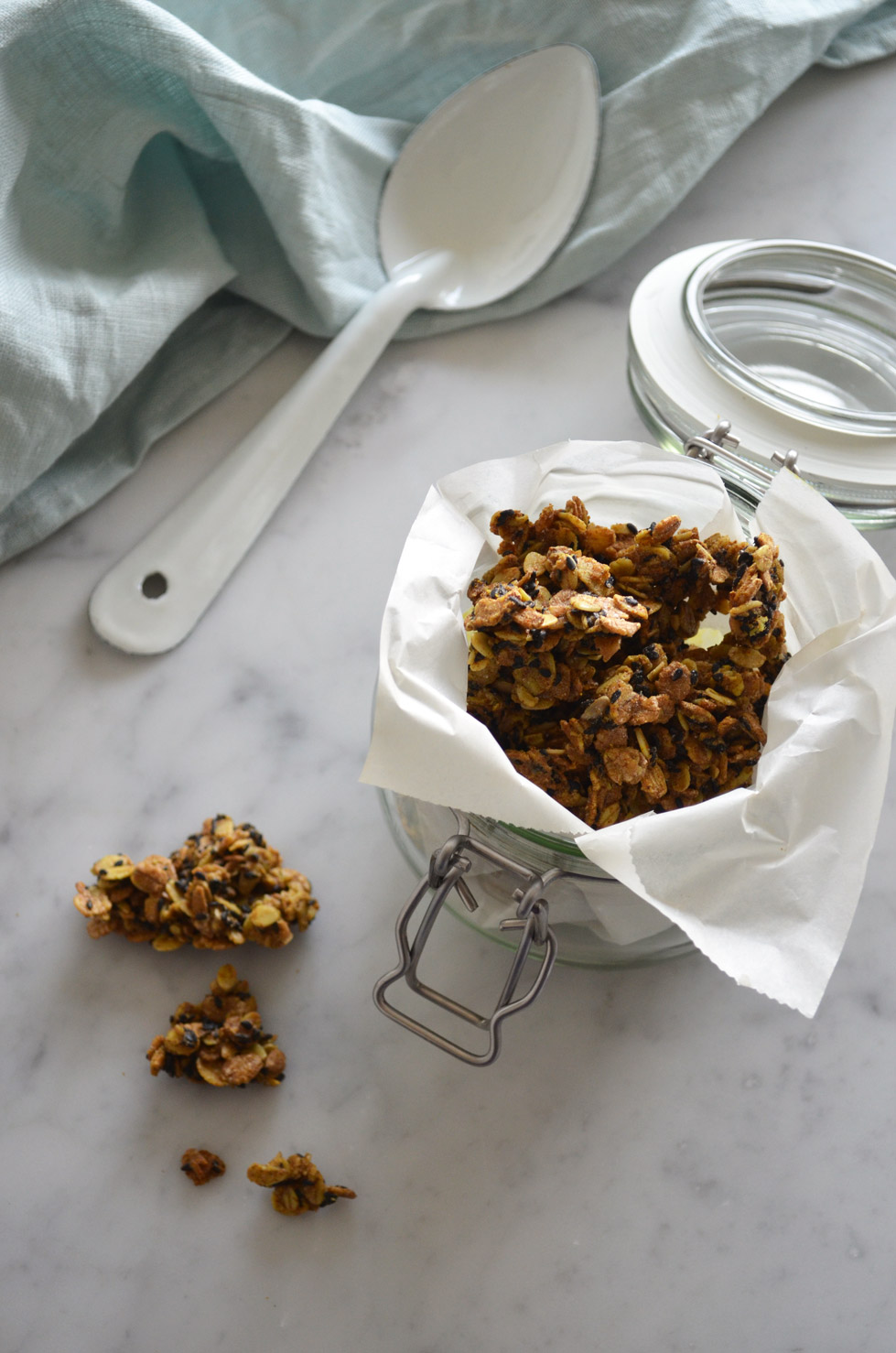 Personally I wouldn't recommend eating this granola with milk or yoghurt, but I love using it as decoration on soups, in salads in stead of croutons or just plain as a snack.

Savory Granola
Author:
That Healthy Kitchen
Prep time:
Cook time:
Total time:
Ingredients
2 tablespoons (black) sesame seeds
100 gram thick oats
1 tablespoon olive oil
1 teaspoon ground cumin
½ teaspoon ground cinnamon
½ teaspoon salt
Black pepper to taste (recommended: ½ teaspoon)
1 teaspoon good quality curry powder
2 egg whites or 6 tablespoons aquafaba
Instructions
Preheat your oven to 160 degrees Celcius.
Add the sesame seeds, oats, olive oil, cumin, cinnamon, curry, salt and pepper to a big bowl and mix.
Beat the egg whites or aquafaba until they have become frothy and add them to the oat mixture. Carefully fold the oat mixture into the frothy egg whites or aquafaba until it is well distributed.
Spread out the granola over a baking tray lined with parchment paper and bake for 30 mins. Let cool completely before breaking it up and serving. Store in an airtight jar for up to 1 month
Nutrition Information
Calories:
82 kcals
Fat:
3.8 g
Saturated fat:
0.6 g
Trans fat:
0 g
Carbohydrates:
9.5 g
Sugar:
0 g
Sodium:
157 mg
Fiber:
1.6 g
Protein:
3 g
Cholesterol:
0 mg