Normally I'm not really a big fan of eggs, mainly because I'm not very keen on the chicken industry, but for organic eggs I gladly make an exception. These egg muffins are perfect for a Sunday brunch or as a quick on-the-go breakfast, when made up front. You can warm these up in the microwave, but cold they are just as good!
These egg muffins are pretty darn delicious, and the addition of the spinach and pine nuts definitely makes them more healthy than your average bacon and eggs breakfast.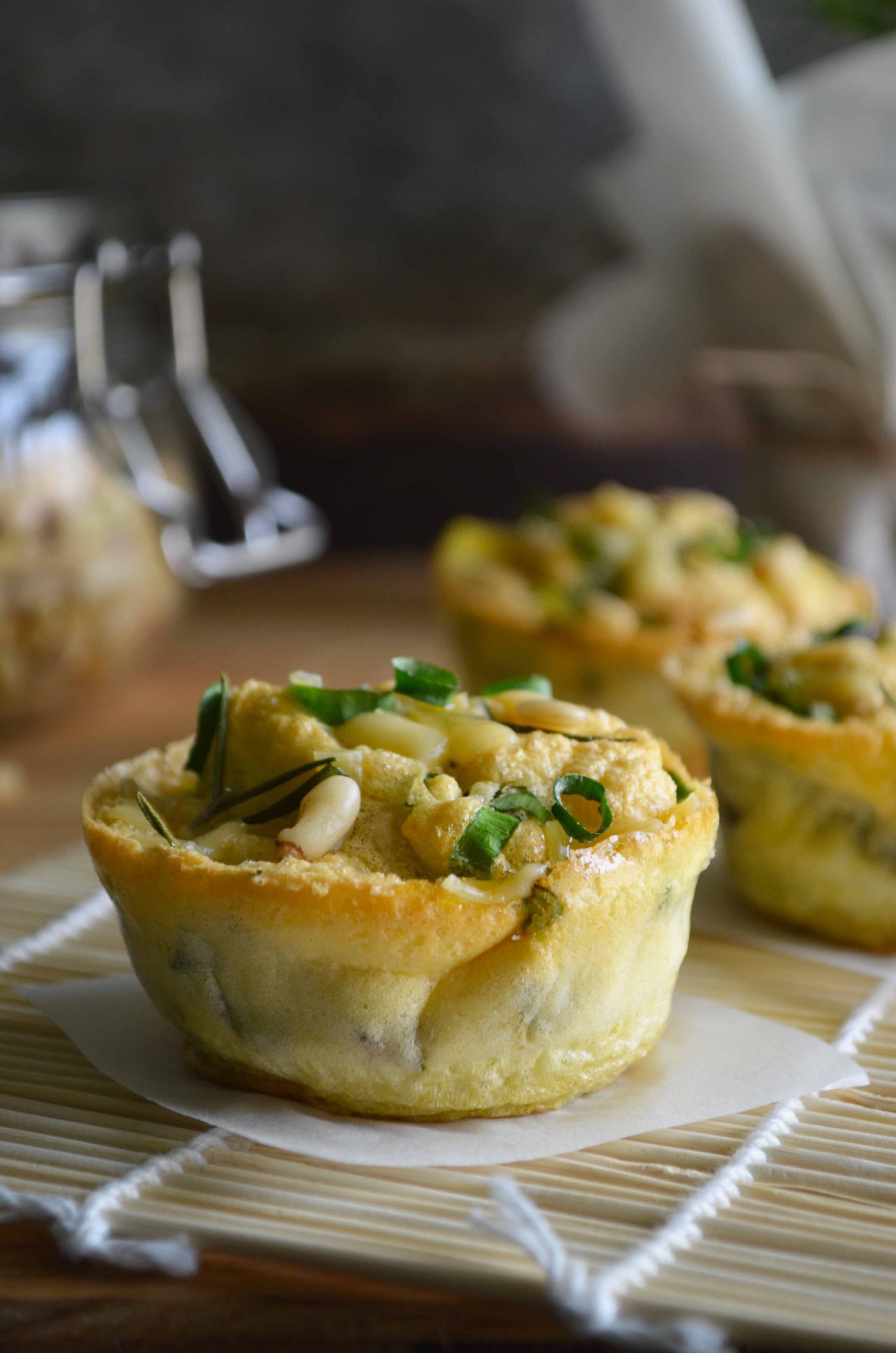 The trick here is to whip up the eggs until they become somewhat frothy, so that the muffins will become light and fluffy.
Savory egg muffins
Prep time: 10 minutes
Cook time: 30 minutes
Total time: 40 minutes
Yield: 4 to 5 muffins
Ingredients
small handful fresh spinach
3 spring onions
5 eggs
freshly ground black pepper
1 sprig rosemary
1,5 tablespoon pine nuts
10 gram grated young cheese
Instructions
1. Preheat your oven to 230 degrees Celcius.
2. Cut up the spinach and spring onions and distribute them over the muffin holes.
3. In a blender, blend the eggs until they have become foamy.
4. Stir the black pepper through the eggs.
5. Pour the eggs over the spinach and spring onions in the muffin holes.
6. Top the muffins with the rosemary needles, pine nuts and some young cheese.
7. Bake the muffins for about 5 minutes. Then, turn down the heat to 180 degrees Celcius and let them bake for another 20 to 25 minutes, or until a skewer comes out clean.
8. Eat when still warm or when cold.