After two Asian recipes (quinoa sushi and a supers simple sushi bowl) I would now like to present to you a recipe that can be found a bit closer to home… Or, at least for me!
Have you ever fancied being British? I mean, those British accents (Sherlock or Downton Abby anyone?) are just bloody amazing!  Listening to the Beatles while drinking a cuppa tea, plus having a high tea at least once a week. What's not to like?!
When I was in London for a language course a couple summers ago, I had the most amazing scones at this cute little shop. I have no clue what it was called again, but men those were great! Perfectly flaky and semi-sweet with little raisins and topped with clotted cream and strawberry jam of course.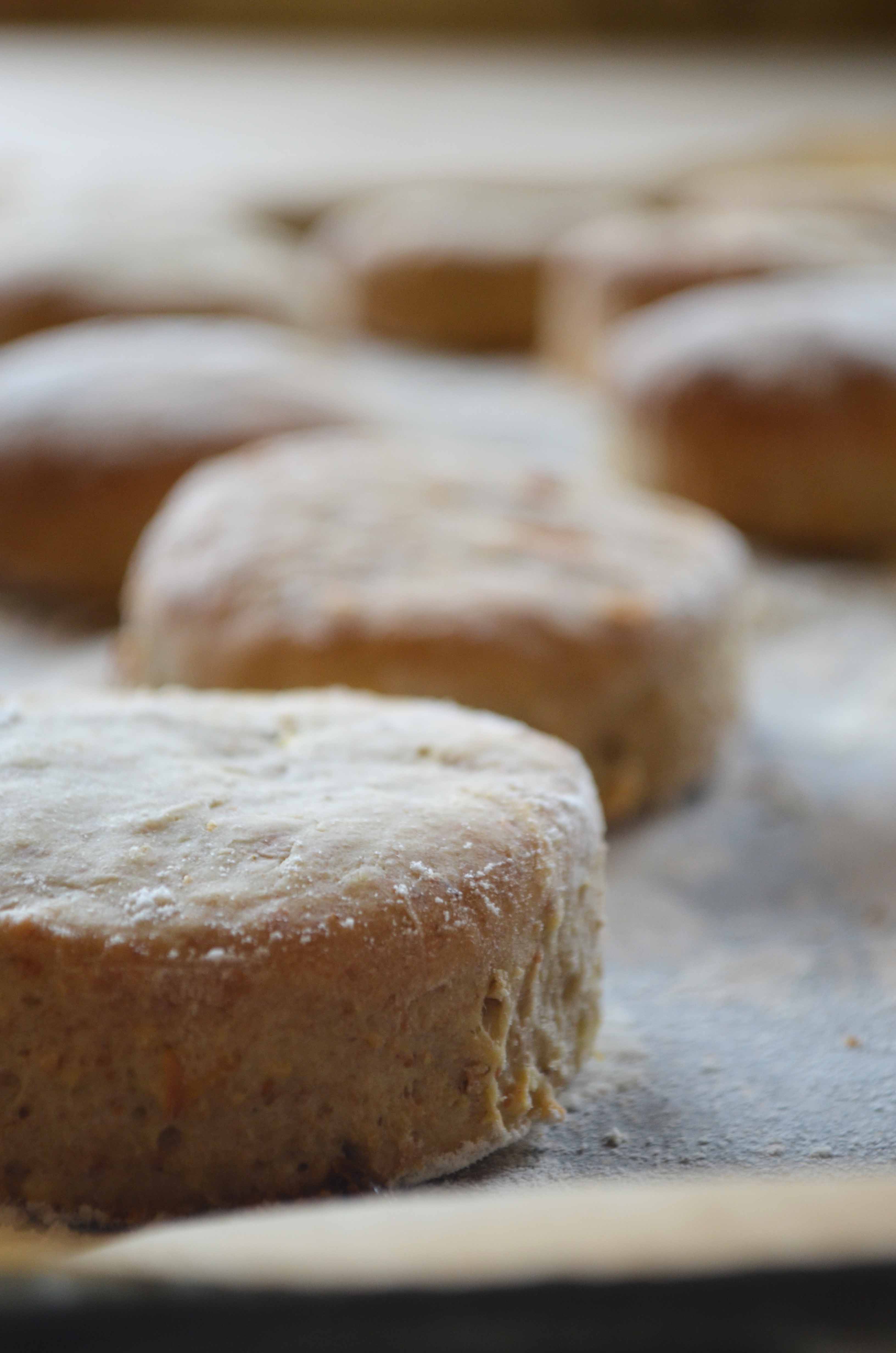 These probably aren't your typical scones, as they lack raisins and I didn't top them with clotted cream and strawberry jam but with sweetened greek yoghurt and homemade raspberry-ginger jam, which will be on the blog soon, promise!!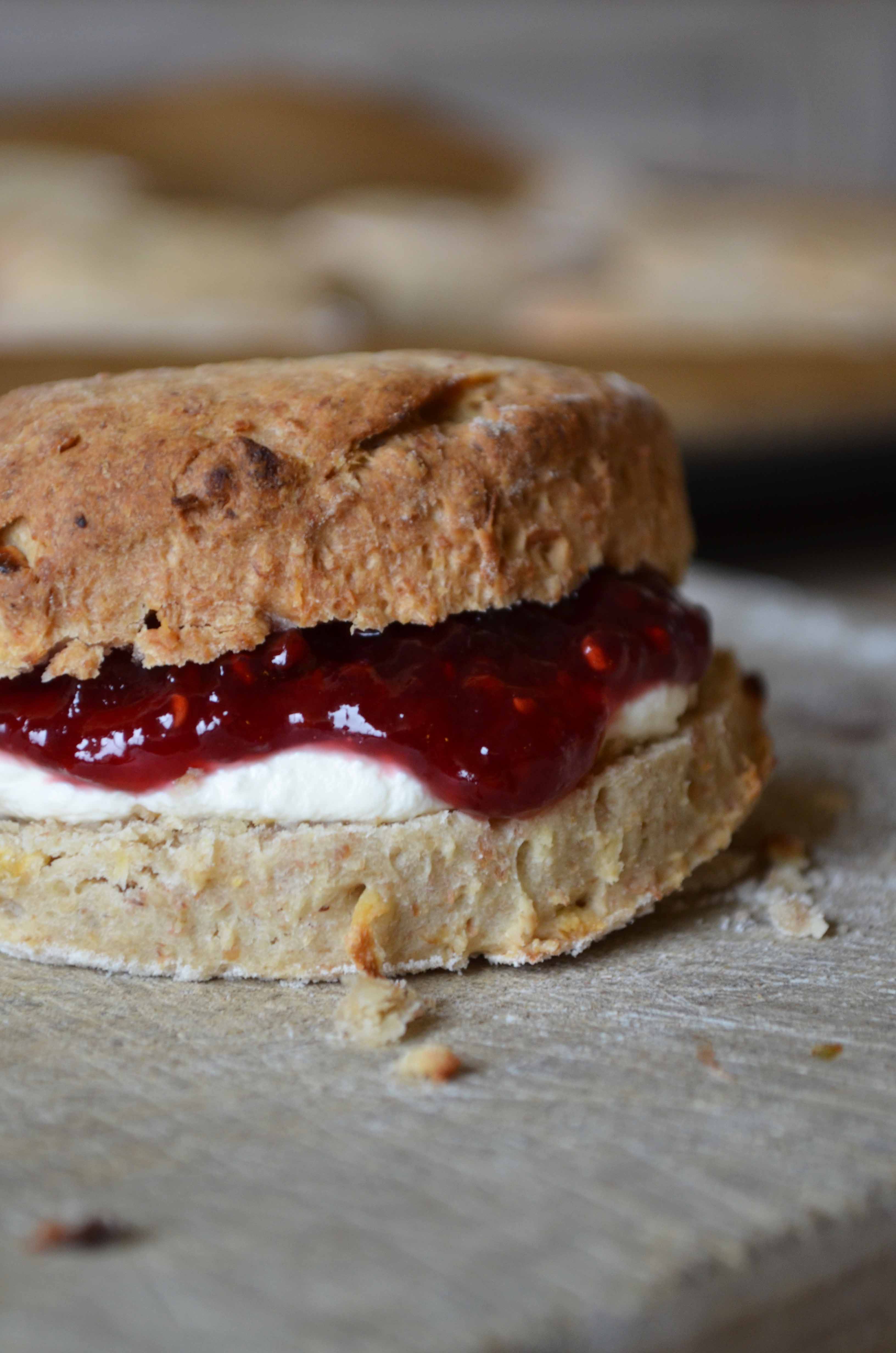 If you prefer your scones to be somewhat more classical, you can of course add raisins and top them with clotted cream and strawberry jam.
Apple scones
Prep time: 20 minutes
Cook time: 15 minutes
Total time: 35 minutes
Yield: 15 scones – depending on the size of course
Ingredients
200 gram oat flour
300 to 350 gram spelt flour (this depends on the juiciness of your apples)
4 teaspoons maizena
1 teaspoon baking powder
1/2 teaspoon baking soda
1 teaspoon salt
2 apples
5 tablespoons liquid coconut oil
250 gram (plant) yoghurt
Instructions
1. Preheat your oven to 230 degrees Celcius.
2. Mix the oat flour, 300 gram spelt flour, maizena, baking powder, baking soda and salt. Stir so that everything is distributed evenly.
3. Shred the two apples, and add them to the dry ingredients. Also add the liquid coconut oil and yoghurt.
4. Mix everything with a wooden spoon and when everything is combined, knead it with your hands.
5. If the dough is too wet, add the remaining 50 gram spelt flour in small steps and knead the dough again after the addition of some of the flour.
6. Take a baking sheet and line it with parchment paper and some flour. On this, knead out the dough in a 2,5 cm thick circle.
7. Use a large round glass or cookie cutter to cut out the scones. To prevent the glass or cookie cutter from sticking to the dough, you can dust it with some flour before cutting out the scones.
8. Bake the scones for about 15 minutes. These are most delicious when eaten warm <3