After the Lyme disease challenge yesterday, I still had some limes left. I am thinking of making a couple lime recipes in honor of the Lyme disease challenge, and this is the first one: Lime banana ice cream. I already have another recipe using lime as an important ingredient here.
This is really so so good! And you will only need two (!!) ingredients to make this crazy delicious (and healthy) dessert. However, you do need a powerful blender or food processor. If you don't have one, you can also make this using an ice machine.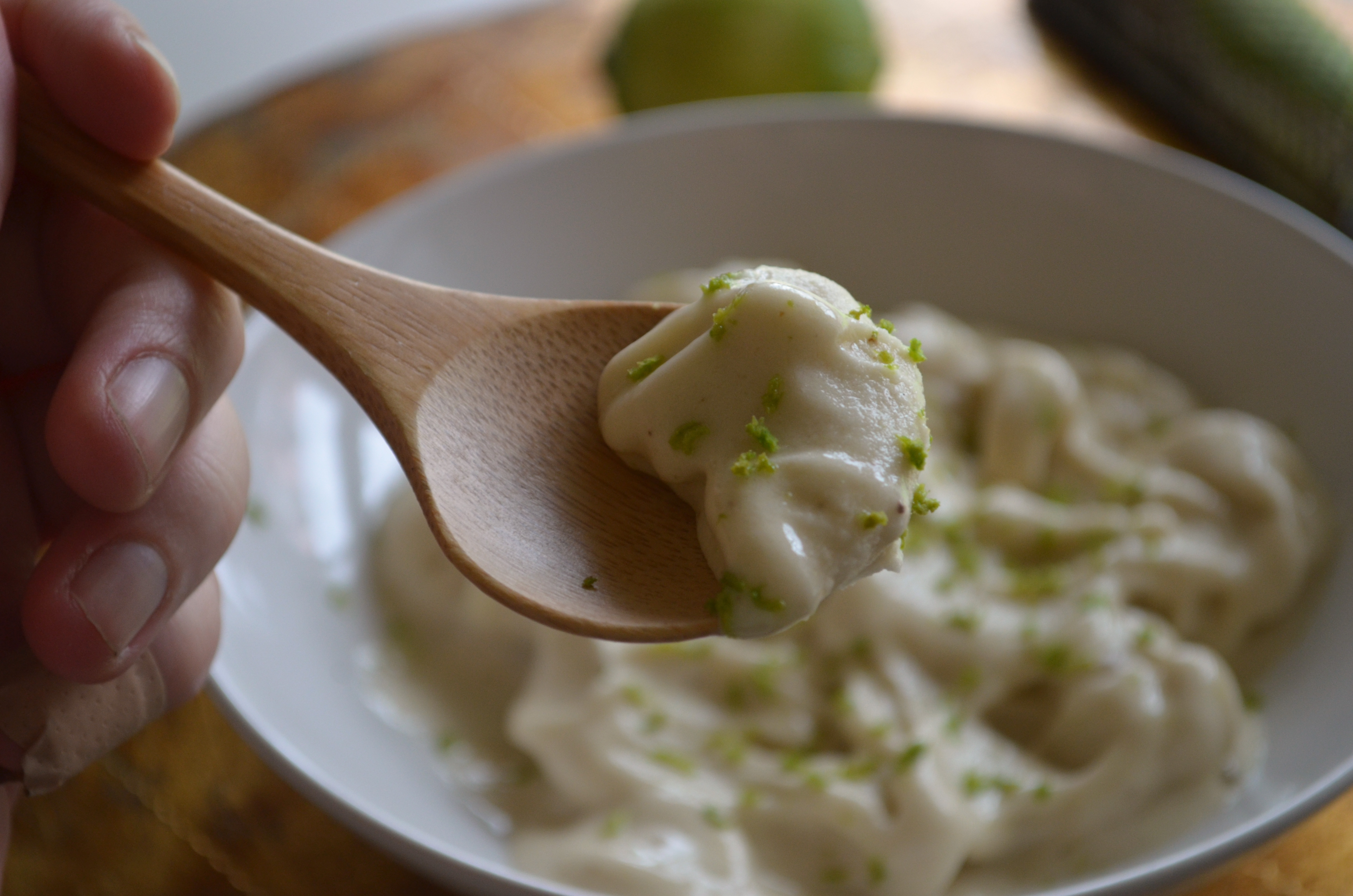 Lime banana icecream
Prep time: 5 mins
Cook freeze time: 3 hours (or longer of course)
Total time: 3 hours 5 mins
Ingredients
3 small (over) ripe bananas
1 lime
Instructions when using a blender or food processor
1. Peel the bananas and slice them.
2. Transfer the banana coins to a freezer-safe container and freeze for at least 3 hours.
3. Zest half the lime, but juice the whole lime.
4. Add the frozen banana coins, lime zest and lime juice to your blender or food processor.
5. Blend until it has reached a smooth consistency. If it is a bit too soft for your taste, you can pop it back in the freezer for 5 to 10 minutes.
Instructions when using an ice machine
1. Zest the lime, but juice the whole lime.
2. Peel the bananas and blend them, together with the lime juice and lime zest in a blender, or mash the bananas, lime juice and lime zest finely by hand.
3. Add the mixture to your ice machine and follow the instructions of the machine.
*I haven't made this recipe using an ice machine, so I can't guarantee it will give the same results etc*