I am so happy! It has finally become spring here in the Netherlands, and with temperatures of 15 to 20 degrees Celcius you can even call that warm haha. So in line with the weather, I had to make something that was spring-like, and since it is Sunday, and I wanted to have a nice breakfast, I made pancakes! Loving the #pancakesunday trend.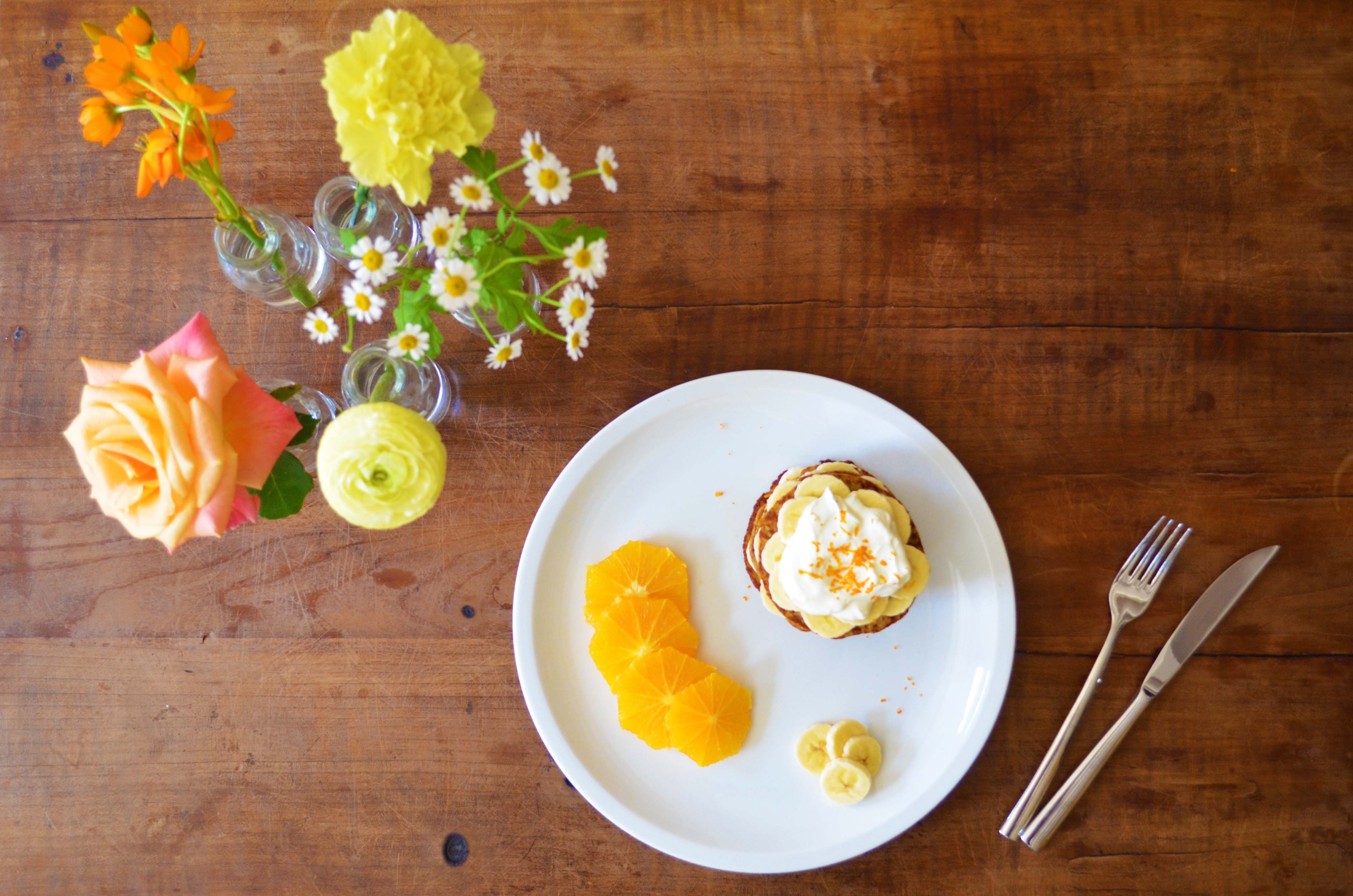 These babies are really very healthy actually, so no need to feel guilty about having this for breakfast. The only problem is that you'll probably want to more after they're gone haha. They taste super summery due to the banana and orange, and if you top it with some greek yoghurt (like I did), or some plant yoghurt, if you prefer that, it only makes it better!
Orange banana pancakes
Prep time: 5 mins
Cook time: 20 mins
Yield: 6 pancakes
Ingredients
1 tablespoon broken flax
2,5 tablespoons warm water
1 banana
1 orange
50 gram oatmeal flour
Instructions
1. Mix the broken flax with the warm water and set aside to thicken.
2. Zest and juice the orange.
3. Mash the banana.
4. Mix the orange juice, some orange zest, mashed banana, oatmeal flour and flax-water mixture.
5. Bake the pancakes on both sides over low heat.
6. Serve the pancakes with some extra banana coins, the left over orange zest and some greek or plant yoghurt.
PS: The batter for these pancakes may be a bit thicker than your usual pancake batter. Don't worry, it's supposed to be like that! If you feel that it really is too thick, you can add a little extra orange juice.