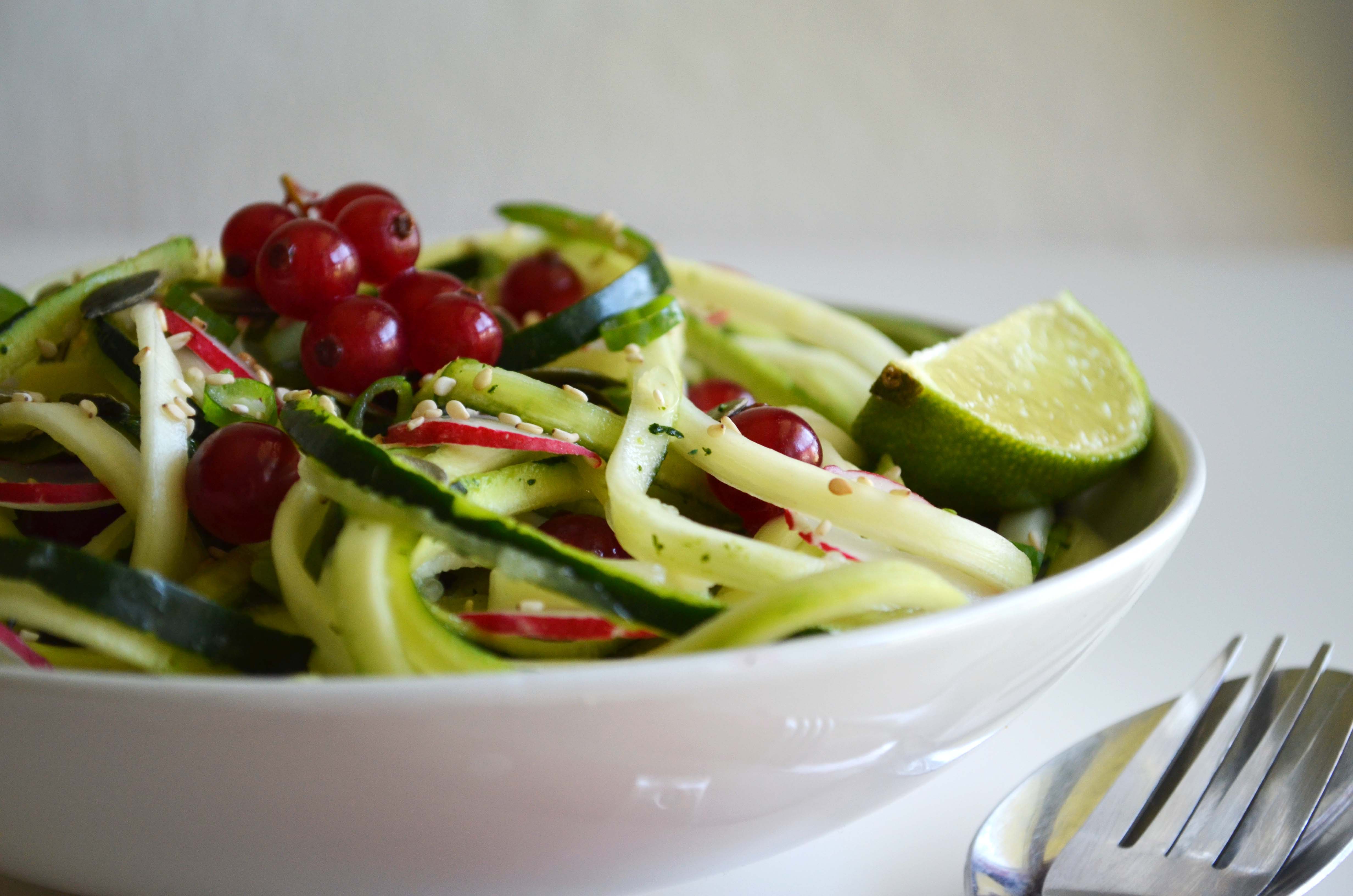 With the summery weather here in the Netherlands, it was time to make salads again! You'll probably have seen these zoodles (zucchini noodles) somewhere else before, and so did I. However, as a kid I really did not like zucchini, and still I am not very fond of the cooked/baked/warm version, so I was a bit hesitant to try out raw zucchini.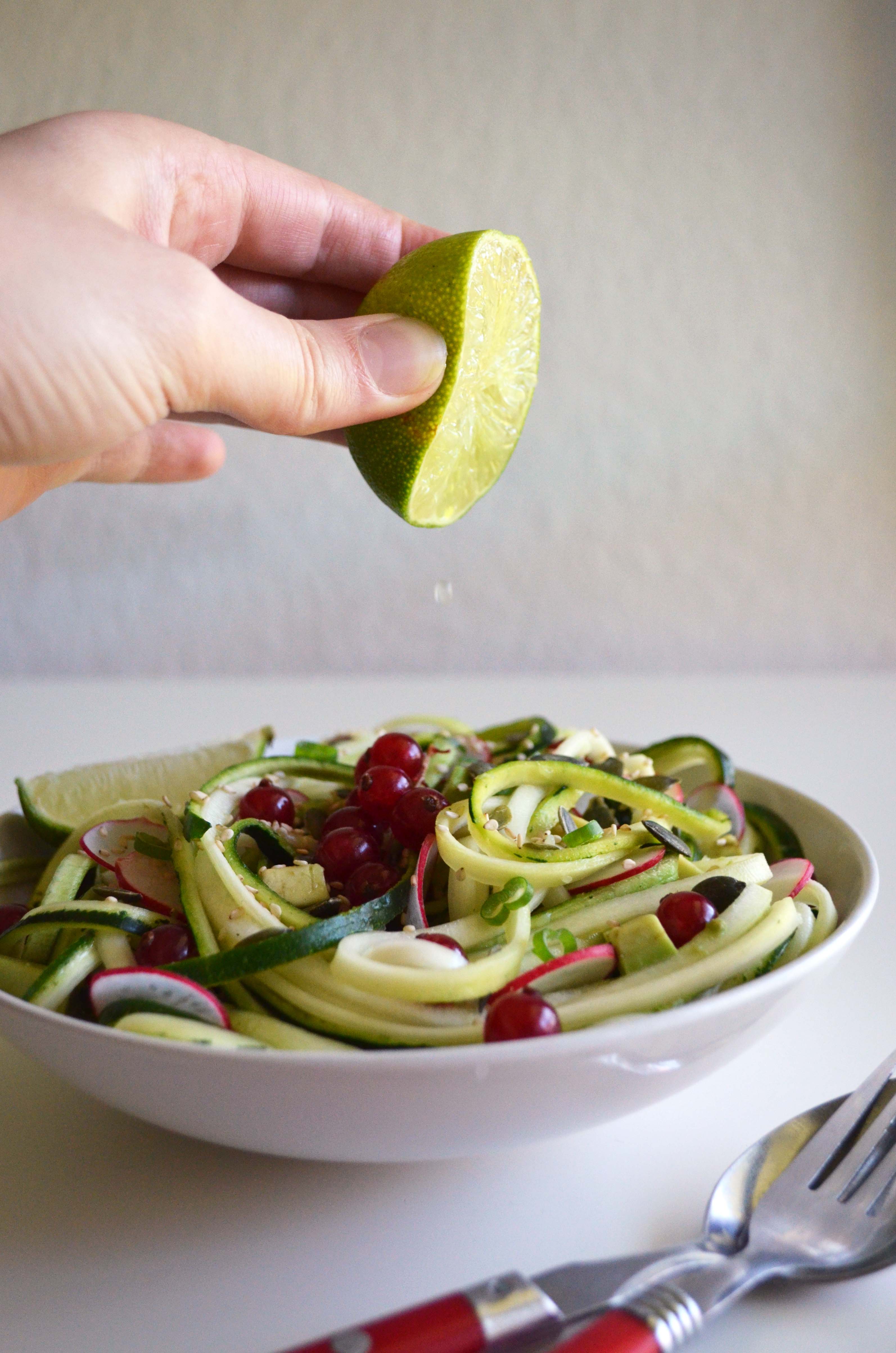 Last weekend, when I was at my parents house, I saw some zucchinis lying around, and I decided to just make some zoodles and try it. And to my surprise it was really super delicious! As I hadn't wrote down how much I used etc, I made the salad again for lunch yesterday.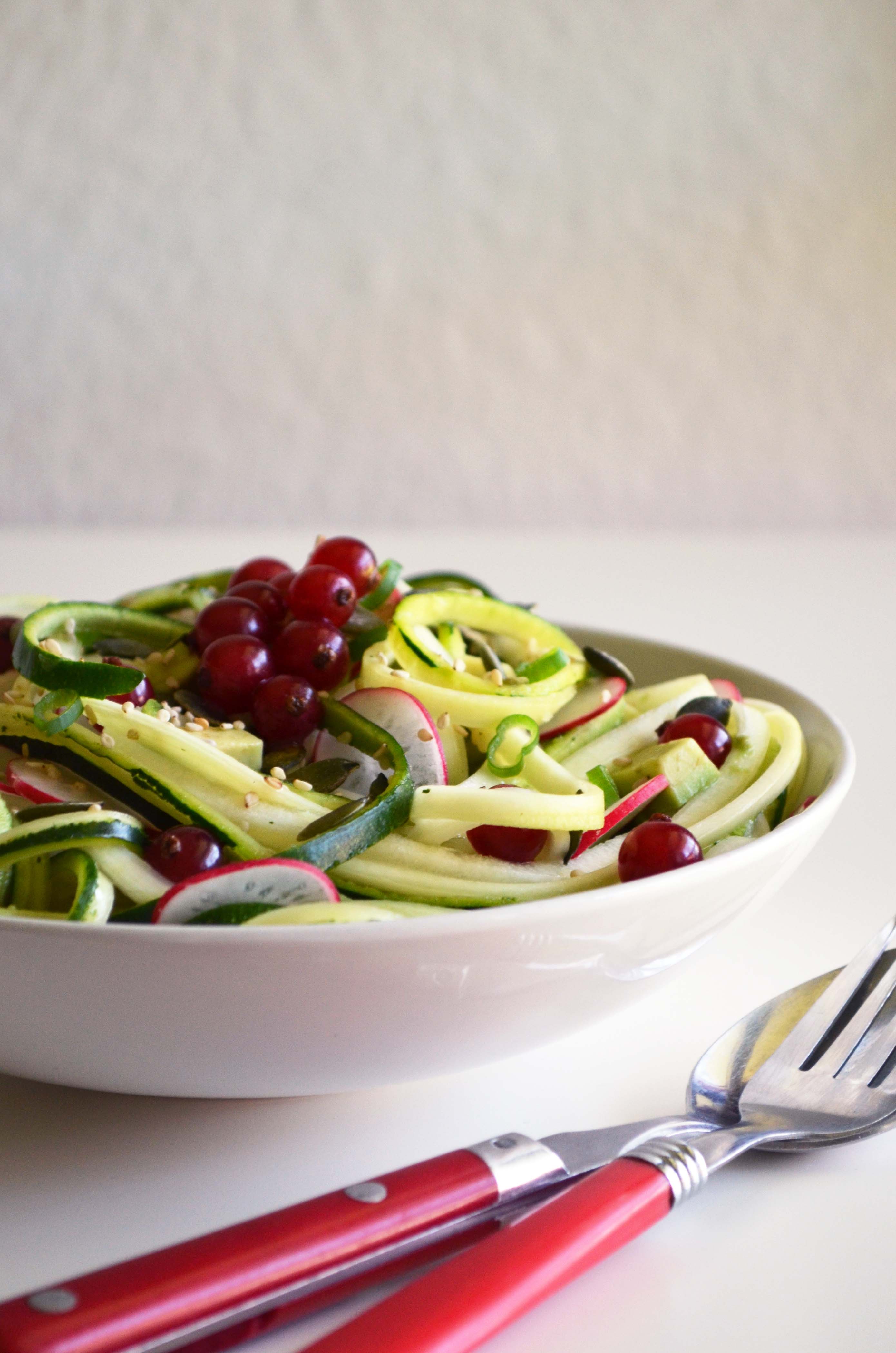 And men, this is gooooood stuff! The zucchini is really sweet and I love the crunch of the sesame seeds and pepitas. I do have to say though, that this salad is not very filling, so it is perfect as a light summer lunch or a big appetizer, but if you're someone who needs a bit more it is completely understandable too!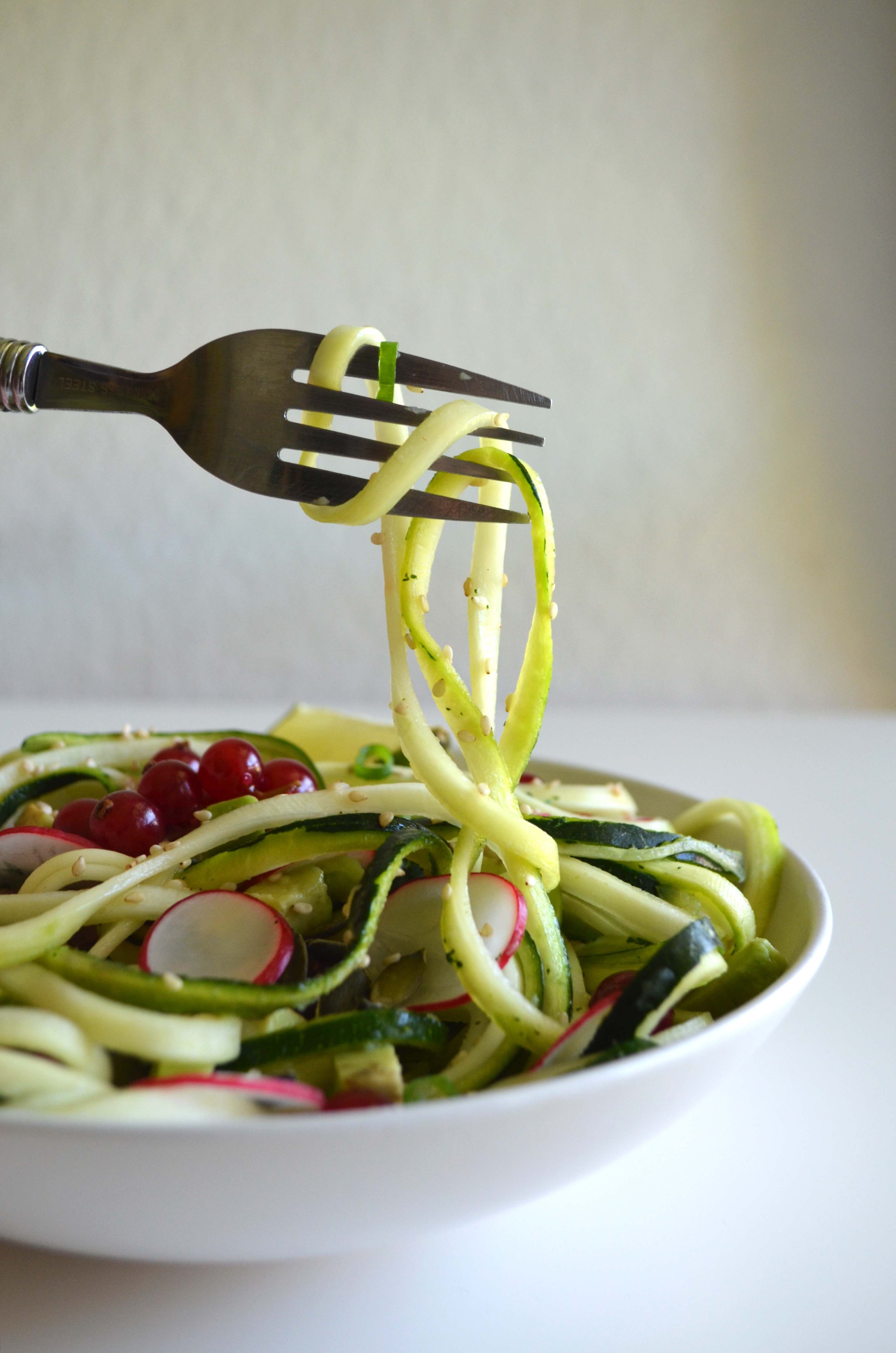 Zucchini spaghetti salad
Prep time: 15 mins
Cook time –
Yield: One big serving or two smaller ones
Ingredients
1 zucchini
1 lime
1/4 teaspoon chili flakes (or fresh chili if you prefer)
few mint sprigs
2 tablespoons sesame seeds
couple radishes
1 spring onion
1 avocado
big handful of red currants or pomegranate seeds
1 tablespoon pepitas (pumpkin seeds)
Instructions
1. Spiralize the zucchini with a spiralizer. If you don't have one, you can grate it or maybe cut it into long, thin "spaghetti strings".
2. Zest the lime and set aside.
3. Juice the lime and drizzle the juice over the zoodles.
4. Sprinkle the chili flakes over the lime-zoodles.
5. Cut up the mint sprigs and sprinkle them over the zoodles.
6. Sprinkle the sesame seeds over the salad. Toss over the salad so the mint, chili flakes, sesame seeds and lime juice are evenly distributed.
7. Slice the radishes and spring onion into thin slices.
8. Cut up the avocado in little blocks.
9. Distribute the lime zest, radish slices, avocado blocks, red currants or pomegranate seeds and pepitas over the salad and enjoy!!