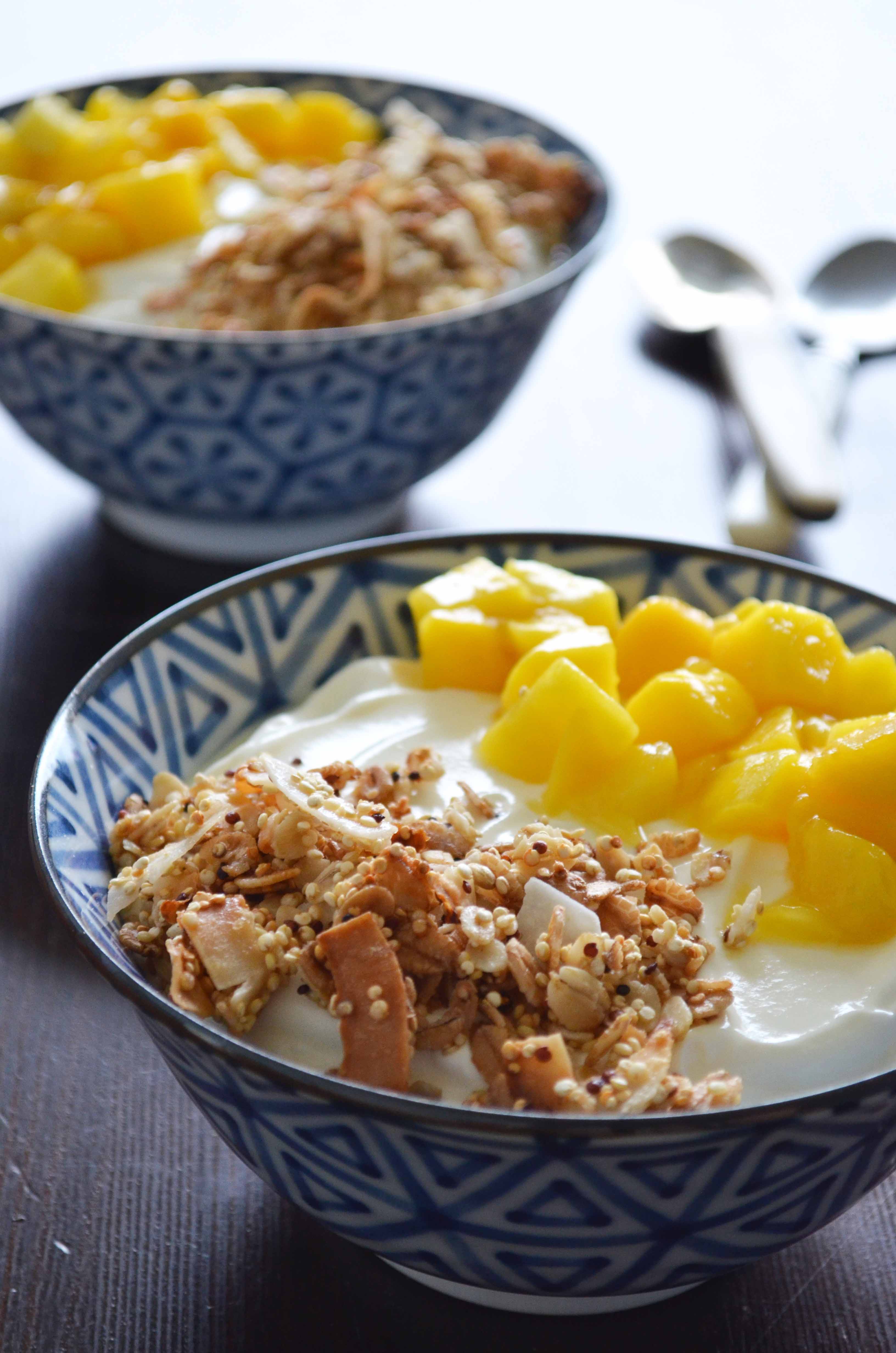 As some of you might know, I'm going backpacking in Thailand for 5 weeks in December and January! Eeeek! I'm going all by myself, and it is going to be my first trip to Asia, so I couldn't be more excited!! 😁
I can't wait to see all the beautiful beaches, soak up the sun and just enjoy the culture over there – and of course the food!! So guys, if you have any travel tips on what to do, where to go, what to eat, etc, let me know!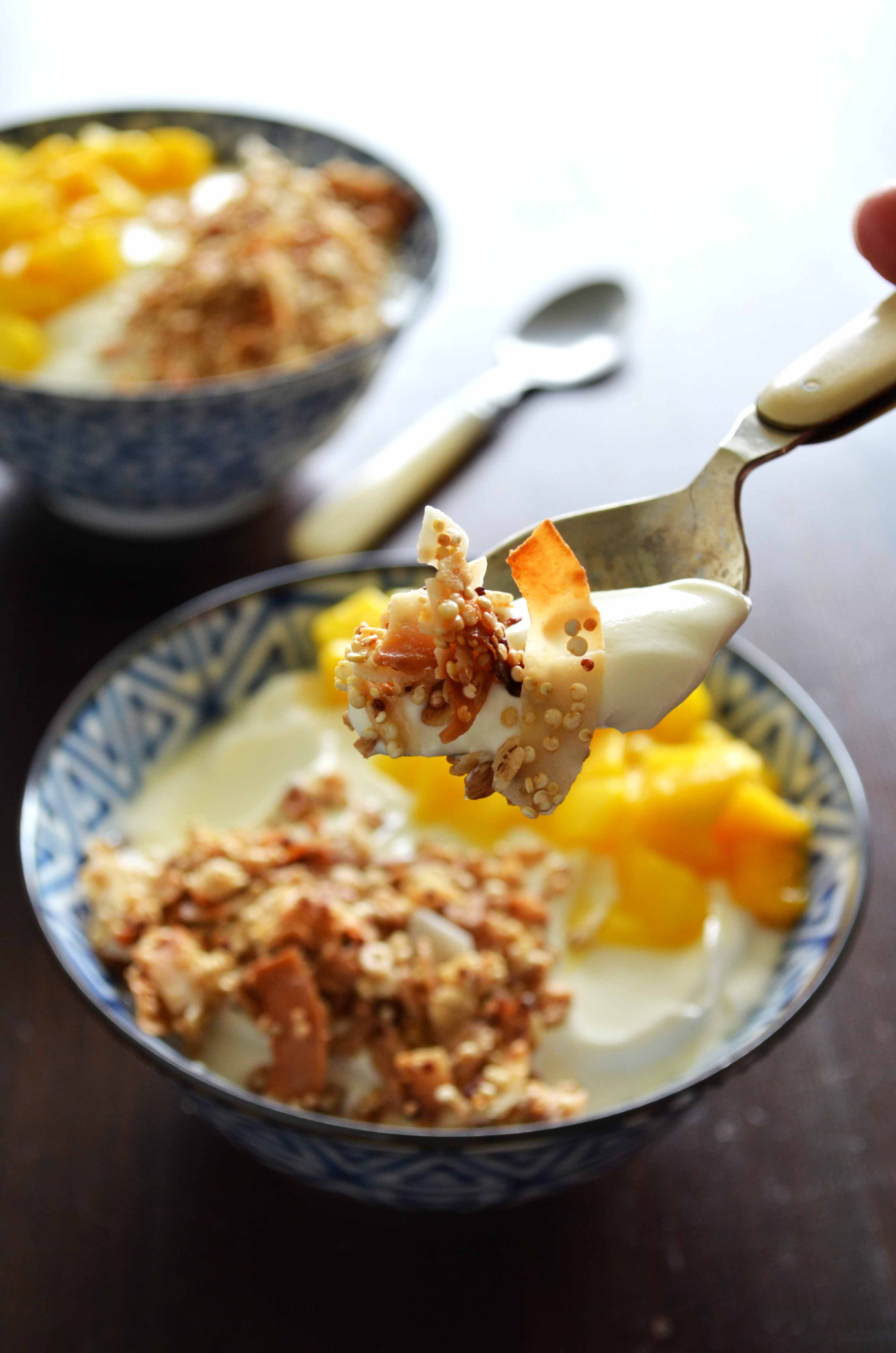 Yesterday, the travel books that I ordered arrived in the mail, and after quickly skimming through them I was in a super tropical mood, and decided to make something tropical. A little while ago I received a super cute package from Bites We Love, a Dutch company that delivers four snacks a week to either your house or office, which you can adjust according to your preferences. I received no. 3, no. 26, no. 31, and no. 57. I loved them all, but the last one, no. 57 was definitely my favorite: sweet pecans with lavender and raisins 😍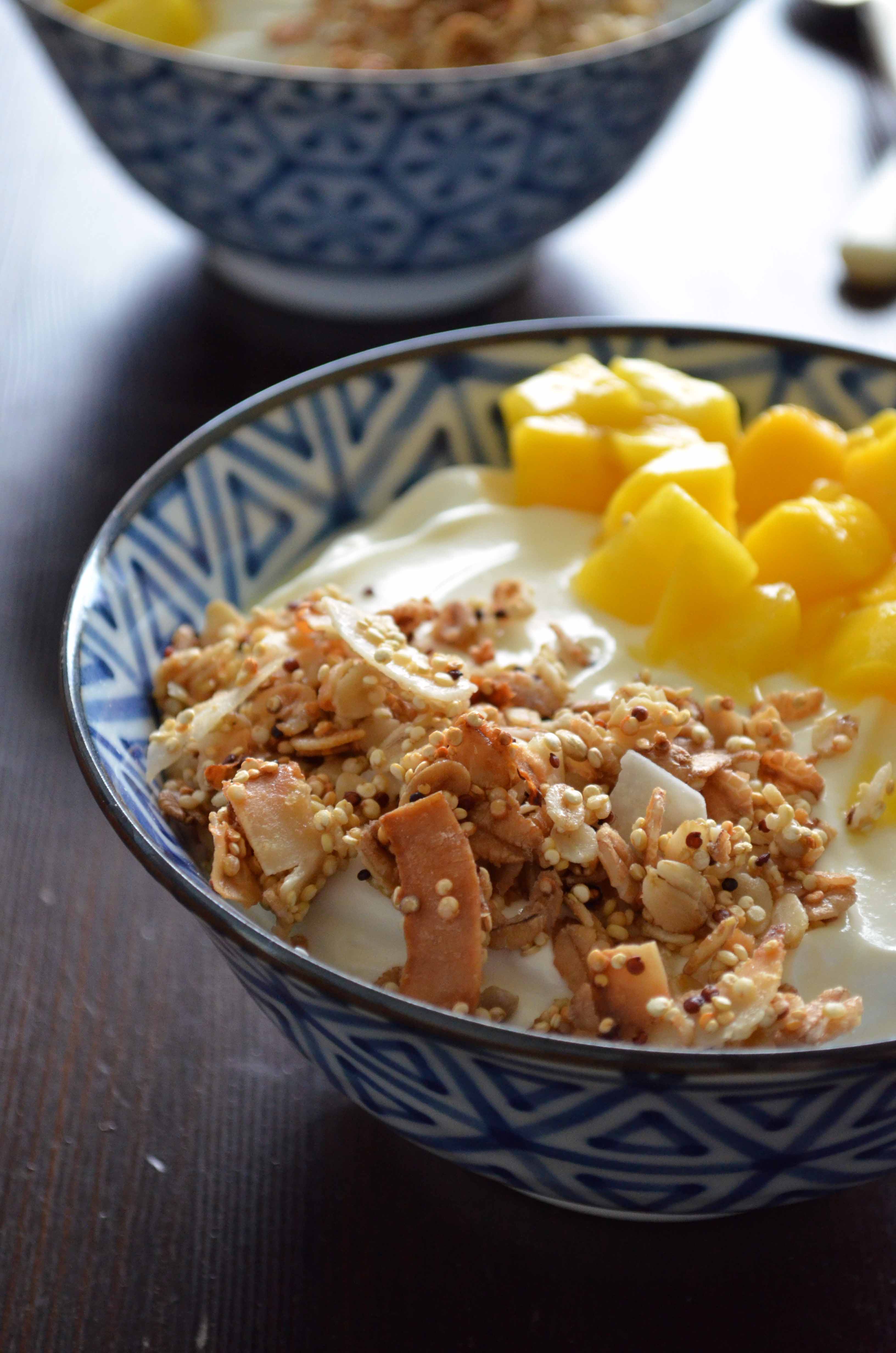 As a little thank you, I decided to use their Going Coconuts bite (no. 26) for this amaaazing and super crunchy Coconut Quinoa Granola! This morning I enjoyed it with some coconut yoghurt and mango, and it took me right to one of those tropical beaches in Thailand – or at least that's how I imagine it would be haha.
Super Crunchy Coconut Quinoa Granola
Prep time: 5 mins
Cook time: 30 mins
Total time: 35 mins
Yield: 1 batch with 8 servings
Ingredients
3 tablespoons coconut oil, liquid
4 tablespoons maple syrup
150 gram thick rolled oats
150 gram quinoa (uncooked)
1 sachet Bites We Love no. 26 or 40 gram coconut flakes
Instructions
1. Preheat your oven to 180 degrees Celcius.
2. In a saucepan over medium heat, melt the coconut oil together with the maple syrup.
3. After the coconut oil has liquified, turn off the heat and add the thick rolled oats, quinoa and coconut flakes to the mixture. Stir well so that everything is evenly coated.
4. Transfer the granola to a large baking sheet lined with parchment paper. Bake for 30 minutes, turning the granola every 10 minutes or so. After the 30 minutes, the granola will not be crunchy yet, it first has to cool down! After it has cooled completely, store in an airtight jar
Nutritional information per serving
231 kcals
9.3 gram fat
of which 6.2 gram saturated fat
32 gram carbohydrates
of which 3.7 gram fiber and 6.6 gram sugar
5.5 gram protein